Actor Bruce Willis has been diagnosed with frontotemporal dementia, his family said in a statement Thursday.
The 67-year-old "Die Hard" star was diagnosed with the disease, also known as FTD, after his prior diagnosis of aphasia progressed, his family said.
"Unfortunately, challenges with communication are just one symptom of the disease Bruce faces. While this is painful, it is a relief to finally have a clear diagnosis," read the statement shared by his ex-wife, Demi Moore, and posted on a website for The Association for Frontotemporal Degeneration.
The statement was attributed to Willis' wife, Emma Heming Willis; Moore; and Willis' daughters Rumer, Scout, Tallulah, Mabel and Evelyn.
"FTD is a cruel disease that many of us have never heard of and can strike anyone," the family's statement continued. "For people under 60, FTD is the most common form of dementia, and because getting the diagnosis can take years, FTD is likely much more prevalent than we know."
The disease's progression varies from two to more than 20 years and the average life expectancy after the start of symptoms is seven to 13 years. There is no cure or treatment currently available, according to the AFTD's website.
Willis' family said that by sharing his story they hope they can bring more awareness to the disease and push for research toward finding treatments.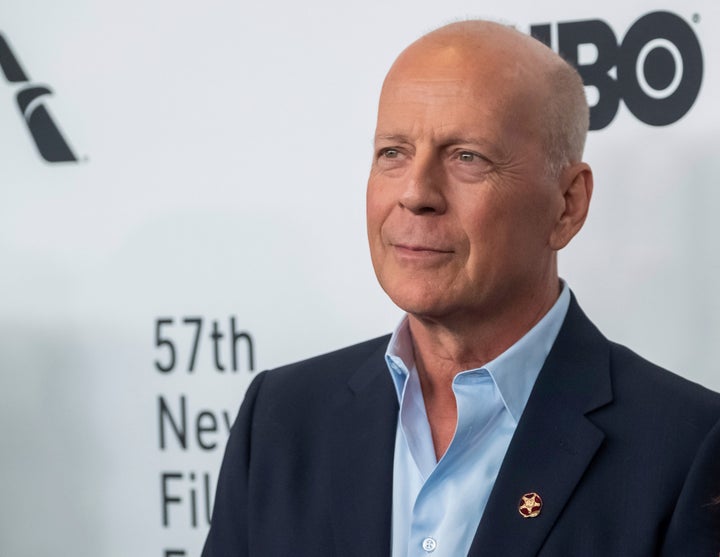 "Bruce always believed in using his voice in the world to help others, and to raise awareness about important issues both publicly and privately," the family said. "We know in our hearts that – if he could today ― he would want to respond by bringing global attention and a connectedness with those who are also dealing with this debilitating disease and how it impacts so many individuals and their families."
Willis retired from acting in 2022 after his aphasia diagnosis.
Aphasia typically occurs suddenly after a stroke, head injury or sometimes a slow-growing tumor. It can affect a person's ability to speak, write and understand language, both verbal and written, according to the Mayo Clinic.
The actor's former co-workers told the Los Angeles Times last year that he had been struggling for years on set.
Popular in the Community