Is Bruce Willis finally returning to the medium that made him famous? Willis got his start on "Moonlighting" before transitioning into a bona fide movie star with the "Die Hard" series of films. He dropped by "Late Show with David Letterman," where he joked that he was returning to the small screen as a guest star on the CBS summer hit "Under the Dome."
He even brought a clip of his "appearance." But, unlike most of the characters, Willis isn't under the dome. The narrator explains: "Special appearance by Bruce Willis as the guy who lives right next door to the dome."
"I'm not in the dome! This is the line, right here, by my house! ... My watermelons!" Willis exclaims in the clip. Okay, it was just a joke, but it was a pretty funny one. His poor watermelons sliced in half like that cow!
"Under the Dome" seems to be doing fine without Willis' star power. The show debuted as the second-highest-rated drama premiere of the entire season, and that impressive viewership jumped to nearly 18 million total viewers when seven days of DVR viewing was added.
TV Replay scours the vast television landscape to find the most interesting, amusing, and, on a good day, amazing moments, and delivers them right to your browser.
Before You Go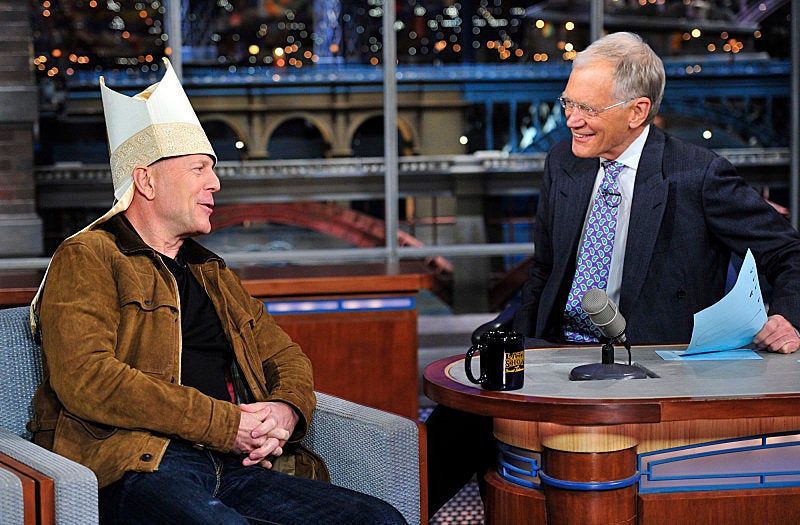 Late Night Talk Shows
Popular in the Community