BRUGES, Belgium, Sept 16 (Reuters) - A Belgian brewery is turning on the taps of a pipeline buried beneath the medieval city of Bruges to transport its beer to a bottling plant some 3 km (2 miles) away.
Four years in planning and five months in construction, the Halve Maan (Half Moon) brewery will officially open a pipe that will rid the historic city center and its tight cobbled lanes of beer-laden trucks weighing more than 40 tonnes.
The brewery bid farewell on Thursday to the last of those trucks, one of between 10 and 15 per week, from streets designed for a horse and cart and now packed with tourists.
Half Maan's managing director, Xavier Vanneste, said the idea of a pipe had seemed crazy until he saw local workmen laying underground cables and started looking into it.
The brew master, five generational lines down from founder Henri Maes, said he could have moved the brewing to beside the bottling plant built in 2010 and kept the old site as a museum. But he wanted to retain the beers as products of the old city.
"People want to see something that is alive and not just some dusty museum," he said.
Before World War Two, the city had some 30 beer makers, but Halve Maan is the last of the old guard left and on a site where an earlier "Halve Maan" brewery operated 575 years ago.
The current site still brews the staple blond and brown Brugse Zot and the maltier and stronger Straffe Hendrik, but also welcomes visitors to its bar and more than 100,000 to its museum, both clear adverts for the brands for Belgians and foreigners.
The picture-perfect center of Bruges is a magnet for some 6.5 million tourists per year and a Unesco world heritage site home to early Flemish painters and filled with Gothic brick buildings, canals and historic churches.
It's not just the pipeline that is novel. The way it was funded is too.
The pipeline cost some 4 million euros ($4.5 million). Halve Maan received a subsidy from the Flemish regional government, but also raised about 350,000 euros through crowdfunding, among the largest ever in Belgium, paying contributors back in beer.
Those paying the top-rate 7,500 euros will be rewarded with a bottle of Brugse Zot every day for the rest of their lives.
Halve Maan should also benefit too after volumes grew by 30 percent to some 5 million liters (8.8 million pints) last year and are set for 20 percent expansion in 2016.
"We could potentially increase by a factor of four or more with the new pipe. The bottleneck has been the trucks," Vanneste said. ($1 = 0.8897 euros) (Additional reporting by Marilyn Haigh; Editing by Alexander Smith)
Before You Go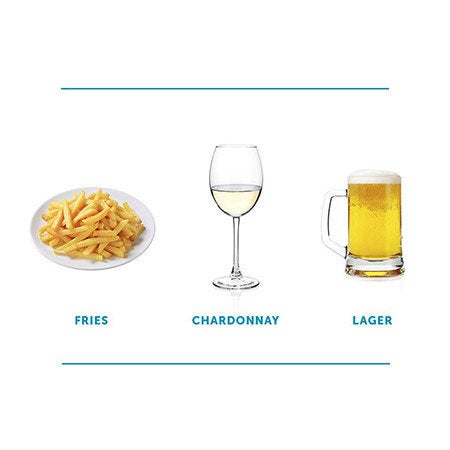 Beer and Wine Picks Based on Your Favorite Foods
Popular in the Community