The undeniably cool and brilliant pair chat about their show "Ethnically Ambiguous" and share their perspectives on being modern Middle-Easterners living in America.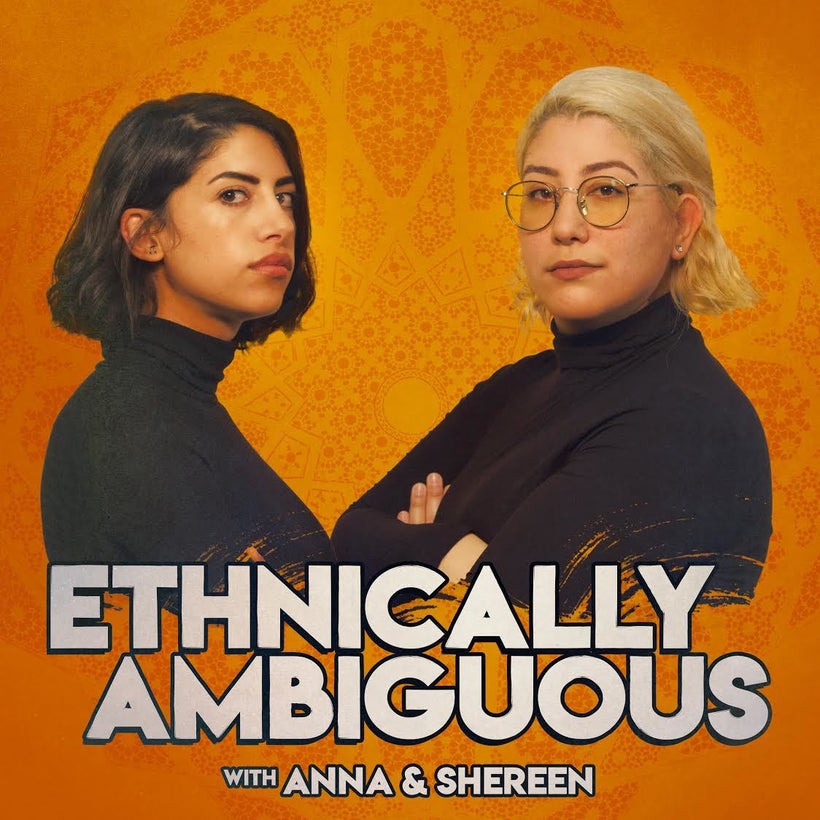 Iranian-American Anna Hossnieh and Syrian-American Shereen Lani Younes created the podcast, "Ethnically Ambiguous", to shed light and discuss the current events often overlooked by Western media involving the Middle-East, educating their listeners in a colloquial way in order to make sure the truth is heard. I caught up with them for brunch on a very hot Winter day in Los Angeles to learn more!
So, I usually make everyone that I'm interviewing play a game with me while we talk. But since it's so hot and we're outside, the game is whoever gets the most uncomfortably hot first is the loser.
Shereen Lani Younes: Great!
Anna Hossnieh: It's probably going to be me.
I can assure you, it will be me. ANYWAY, how did "Ethnically Ambiguous" come to life?
AH: Well, we knew each other socially in college then when we found out that we'd both moved to Los Angeles, we connected here. We would always joke around that we should have a show called "Ethnically Ambiguous".
SLY: Then about 3 years ago we did a test episode at my studio apartment. We watched it back and we basically said that no one will ever watch this.
AH: So, another year passes and my friend started a network on YouTube for content focusing on women. She was looking for pitches, so we pitched her "Ethnically Ambiguous" because we'd been talking about doing it for so long. They were into it and we ended up making a web series.
SLY: It started as video and now we have a podcast on Feral Audio.
I love how all of this evolved. What are the types of topics that you cover on the show now?
AH: We choose to cover stories that we don't ever hear in mainstream media about the Middle-East.
SLY: As a Syrian-American, I've been really frustrated with the news that outlets in the U.S. choose to cover. They could be educating people but often choose to talk about pop culture instead. We made the podcast with the intention of bringing news to light that American media has deemed unimportant. We also highlight the successes of Middle-Eastern individuals that are making a difference.
AH: We bring guests on the show that are minorities and not necessarily Middle-Eastern. We just try to bring in people of color that deserve to be recognized just as much as their white counterparts. One other thing that we want to show people is that you can be modern and brown. We were all raised in America. Just because I'm Iranian doesn't make me a certain way automatically.
SLY: We also want to talk about what it's like being raised in immigrant households. It's so important to talk about it because you feel like you're an alien. When you're in your parents' country, you're the American girl. When you're in America, you're the Syrian girl. You're always this transient person that never fits in everywhere. Being able to talk about those stories is so important for people to not feel alone.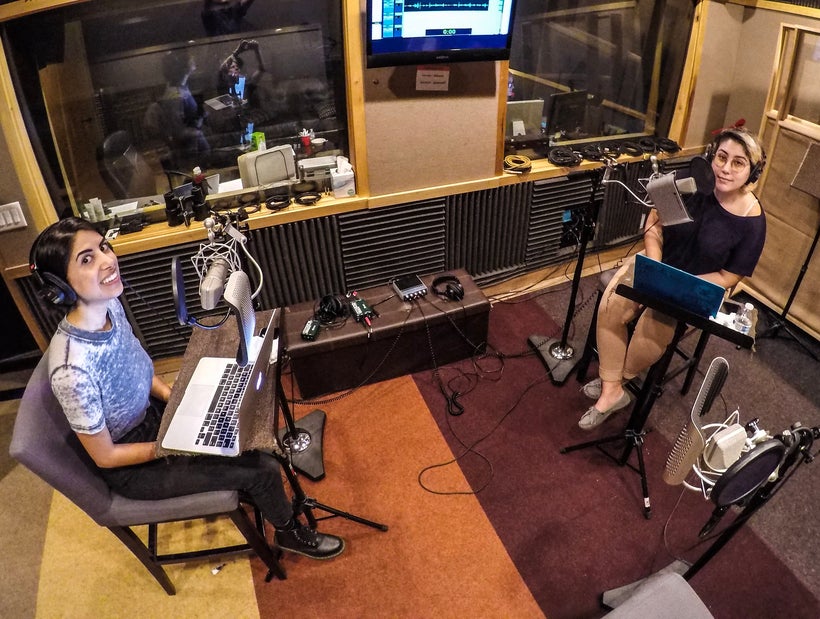 You were saying earlier that people reach out to you thanking you for the show. I think that's incredible. What are your plans for the future of the show?
AH: We just want to keep working on bringing it more into mainstream. Right now, you really have to dig to find news about what's truly happening in the Middle-East. It's so important because immigration is huge and we can't forget about what's going on everywhere else.
SLY: I would love the podcast to continue to grow and become bigger. Our feedback has been so encouraging. I want to continue to bring great people on the show to share their unique perspectives.
Since you're both talented producers and writers, do you plan on expanding these ideas in any other ways?
AH: I would like for "Ethnically Ambiguous" to be a talk show where we sit and talk about the news. Currently, any shows that are on in the U.S. require the news to somehow involve this country. We want to talk about things that are going on everywhere, whether they involve the U.S. or not.
SLY: As a filmmaker, I want to make the show a more visual thing. I know seeing us on screen would impact so many young people everywhere that are just like us. We want to keep highlighting our respective minorities and other minorities that have similar stories. It's not just about news, it's about minority issues.
Well, I'm a minority with a ton of issues, so whenever you want to chat I'm there. I know that was a real sell, but who else would you be excited to have on the show?
AH: For sure Riz Ahmed. Also, Christiane Amanpour. I would lose my mind whenever I would see her on TV when I was younger.
SLY: Even someone like Sarah Silverman, who is always breaking boundaries. Donald Glover would make my entire life. Anyone that I admire and that we can learn more from based on their stories.
AH: And, of course, Obama and Oprah!
Follow ETHNICALLY AMBIGUOUS on Instagram!
REAL LIFE. REAL NEWS. REAL VOICES.
Help us tell more of the stories that matter from voices that too often remain unheard.
This post was published on the now-closed HuffPost Contributor platform. Contributors control their own work and posted freely to our site. If you need to flag this entry as abusive,
send us an email
.