There's no friend like a dog friend.
Bruno, a chocolate Labrador retriever from the Canadian province of Saskatchewan, was rescued after spending 27 days trapped at the bottom of a well — and he has a canine buddy to thank.
"As of today he is starting to feel a bit more like his old self," Jill Desautels, the daughter of Bruno's owners, told The Huffington Post in a Facebook message. "He's pretty goofy...he got in 'trouble' today for chasing a cat in the [vet] clinic which they were happy to see."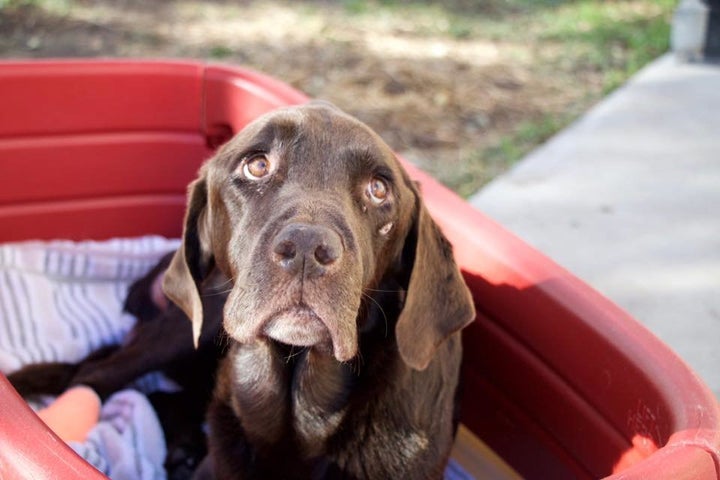 About a week ago, things weren't looking so hopeful for the friendly dog. Cindy and John Billesberger, Bruno's owners, had been searching for their missing pet for almost four weeks, calling vet clinics and shelters to no avail. They were especially worried after the temperature plummeted and it began to snow, Cindy told CTV News.
But on Oct. 14, they were walking their two other dogs when one of them — a female yellow Lab named Esme ― stopped in one spot and wouldn't budge. As it turned out, she was standing near a 10-foot-deep abandoned well. Inside the well was Bruno.
Desautels said that Esme, Bruno and a third lab named Luna "do everything together" and have a strong bond. And things hadn't been the same since Bruno disappeared.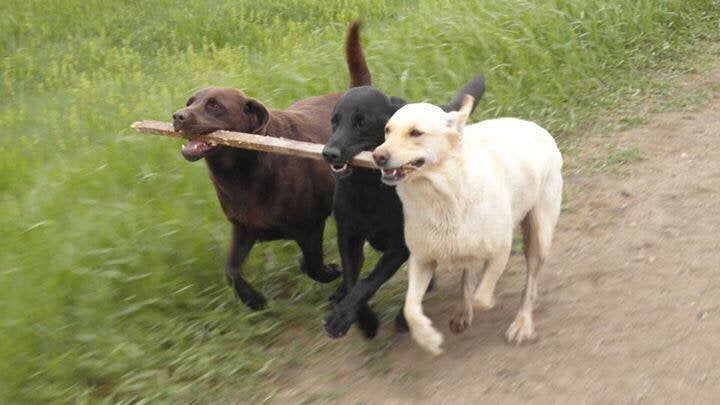 "My parents said they noticed a change in the other pups once Bruno went missing," she said. "They were a bit off, almost depressed."
But even though he was found, Bruno wasn't out of the woods yet.
"I'll never forget what he looked like," Cindy told ABC. "He looked like a skeleton with skin. He was caked in mud and his skin had deep rashes from standing in that murky, wet environment for so long."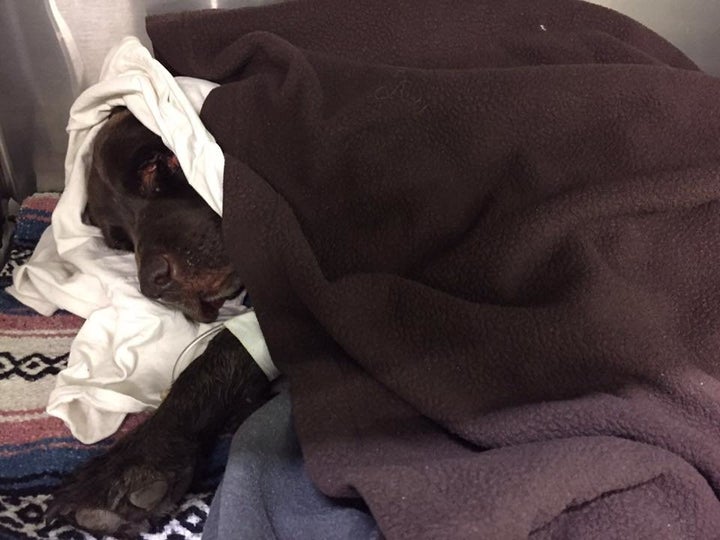 Despite his rough shape, Bruno's fighting spirit proved "everyone who doubted him wrong," veterinarian Catherine Colodey of Prairie Animal Health Centre told ABC. She believes Bruno, who was severely dehydrated, survived by eating snow at the bottom of the well, she told the outlet.
The 7-year-old pup was ultimately transferred to the Western College of Veterinary Medicine at the University of Saskatchewan in Saskatoon to get specialized treatment.
Now he's doing "much better," Desautels told HuffPost, explaining that he's eating more food on his own and his blood work is coming back normal.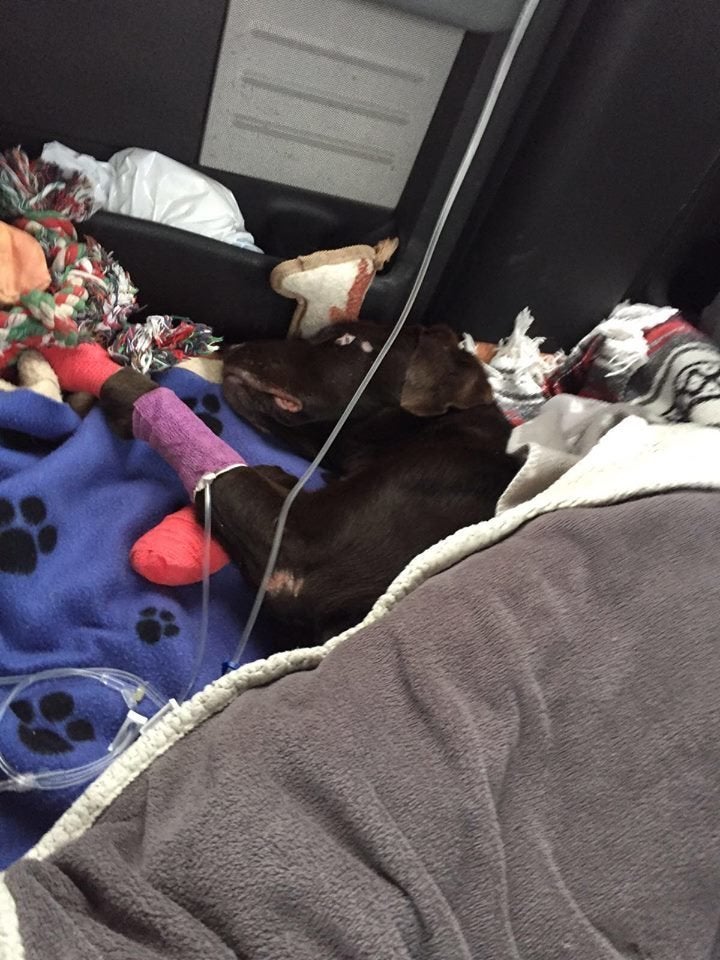 Desautels said her parents are grateful to the "amazing" veterinarians at the different clinics who have helped Bruno. On top of that, regular people who have heard his story have stepped up to offer help, said Cat Billesberger, John and Cindy's daughter-in-law.
Billesberger told HuffPost that the college is aiding with the cost of physical therapy, a pet food company has offered to cover food costs and people have offered them places to stay in Saskatoon near the vet clinic, which is five hours from their home.
"Amidst Bruno's recovery is a side story of human compassion & willingness to help," she said in a Facebook message.
We hope they all have a big doggy party when Bruno comes home.
Related
Before You Go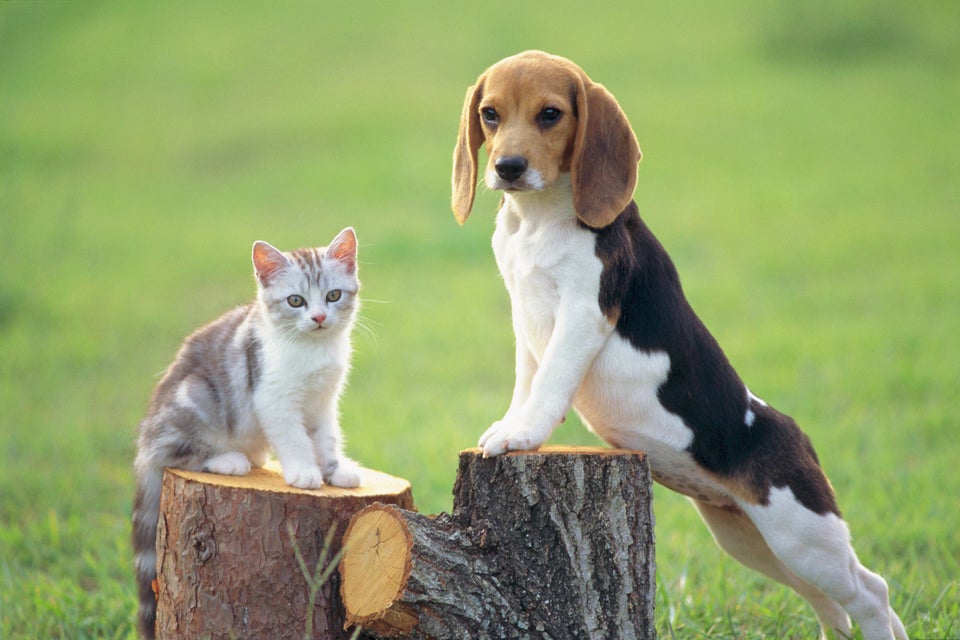 Dog And Cat Friends
Popular in the Community