 Bruno Mars attracted the largest audience in the history of the Super Bowl.
With Super Bowl XLVIII narrowly topping last year's 111.3 million viewers, the Seahawks-Broncos matchup -- along with Mars' halftime performance -- is now the most-viewed event in U.S. television history. (The 1983 "M*A*S*H" finale, commonly cited as having amassed TV's highest ratings, was dethroned in 2010 when the New Orleans Saints won the Super Bowl and attracted 106.5 million viewers. "M*A*S*H" garnered a reported 105.97 million viewers.)
Mars ripped through fast-paced renditions of "Locked Out Of Heaven," "Treasure" and "Runaway Baby," with the Red Hot Chili Peppers joining him to perform their 1991 smash "Give It Away." Watch the show below.
Before You Go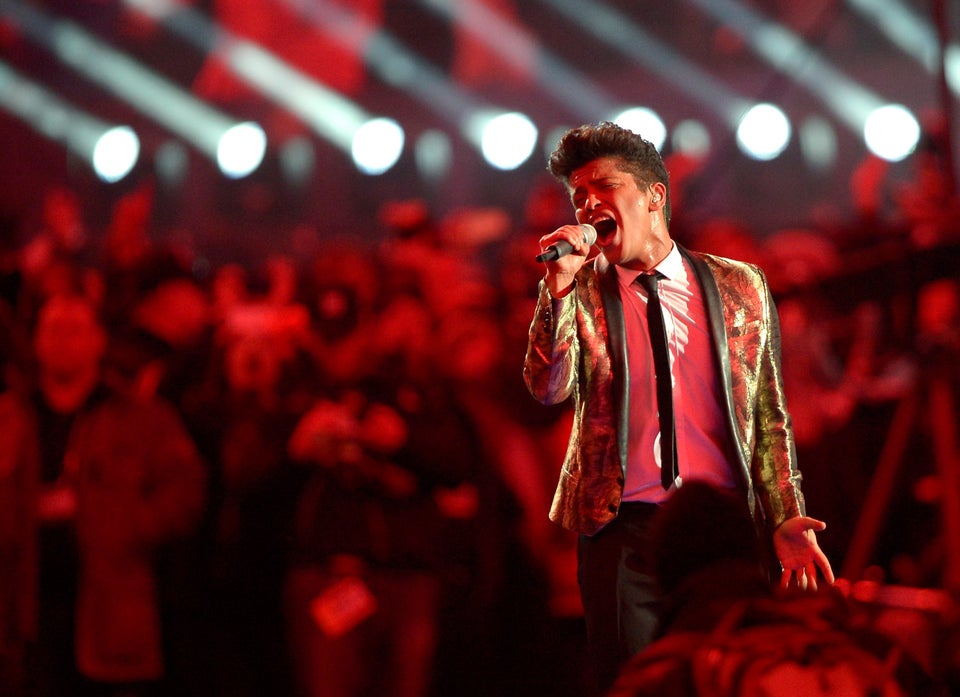 Bruno Mars At The Super Bowl