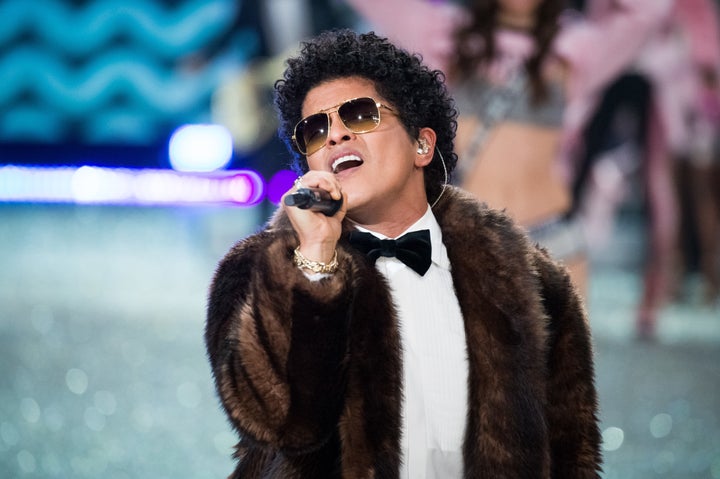 Bruno Mars' music is full of swag, and he knows exactly who he has to thank for that.
In the February cover story of Latina magazine, the award-winning chart topper professed his love of and admiration for black music, saying the genre is responsible for giving America "its swag."
"When you say 'black music,' understand that you are talking about rock, jazz, R&B, reggae, funk, doo-wop, hip-hop, and Motown," he told the magazine. "Black people created it all. Being Puerto Rican, even salsa music stems back to the Motherland [Africa]. So, in my world, black music means everything. It's what gives America its swag."
Mars has previously attributed 90s influencers and West Coast hip-hop for the sound of his latest album, "24K Magic." And in his Latina interview, he said that 90s pop music was rooted in and influenced by R&B acts such as Michael Jackson, Boyz II Men, TLC, and Aaliyah.
"I wouldn't be here if it wasn't for these artists who inspired me," he said. "They have brought me so much joy and created the soundtrack to my life filled with memories that I'll never forget. Most importantly, they were the superstars that set the bar for me and showed me what it takes to sing a song that can get the whole world dancing, or give a performance that people will talk about forever," he added.