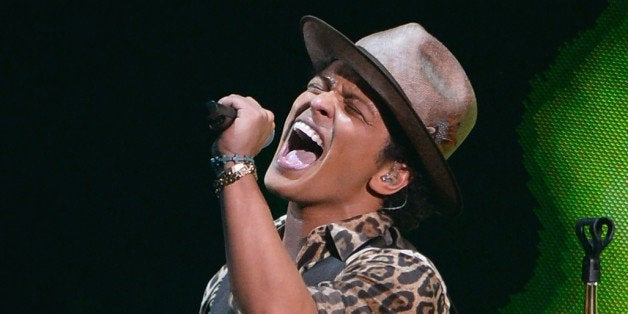 Bruno Mars took the stage to perform his new single "Gorilla" on Sunday's MTV Video Music Awards. The singer rolled through the track while wearing a leopard-print button-down as beams of neon-green lights filled the Barclays Center.
Mars was accompanied by a horn section, and the jazzy new song marked one of the night's tamer moments, even as blasts of fire erupted during the chorus. Amid an evening filled with sensual performances, Mars offered a brand of artistry unmatched by the bulk of the telecast.
"Gorilla" is the fourth single from Mars' popular 2012 album "Unorthodox Jukebox." The first, "Locked Out Of Heaven," racked up three high-profile VMA nominations: Video of the Year, Best Male Video and Best Pop Video. Mars received another nod for his most recent single, "Treasure," in the Best Choreography category.
The new song, which will be released officially on Monday, was the first written for "Jukebox," the singer told Contact Music last December. The track about wild lovemaking also inspired the gorilla on the album's cover.
Mars garnered nominations in the same four categories at the 2011 VMAs, for "Grenade" and "The Lazy Song." He went home empty-handed but performed Amy Winehouse's "Valerie" during a tribute to the late singer.
The 27-year-old Hawaii native joined an A-list slate of performers during Sunday's telecast, including Robin Thicke, Kanye West, Katy Perry and Lady Gaga.
Live updates from the show are available below.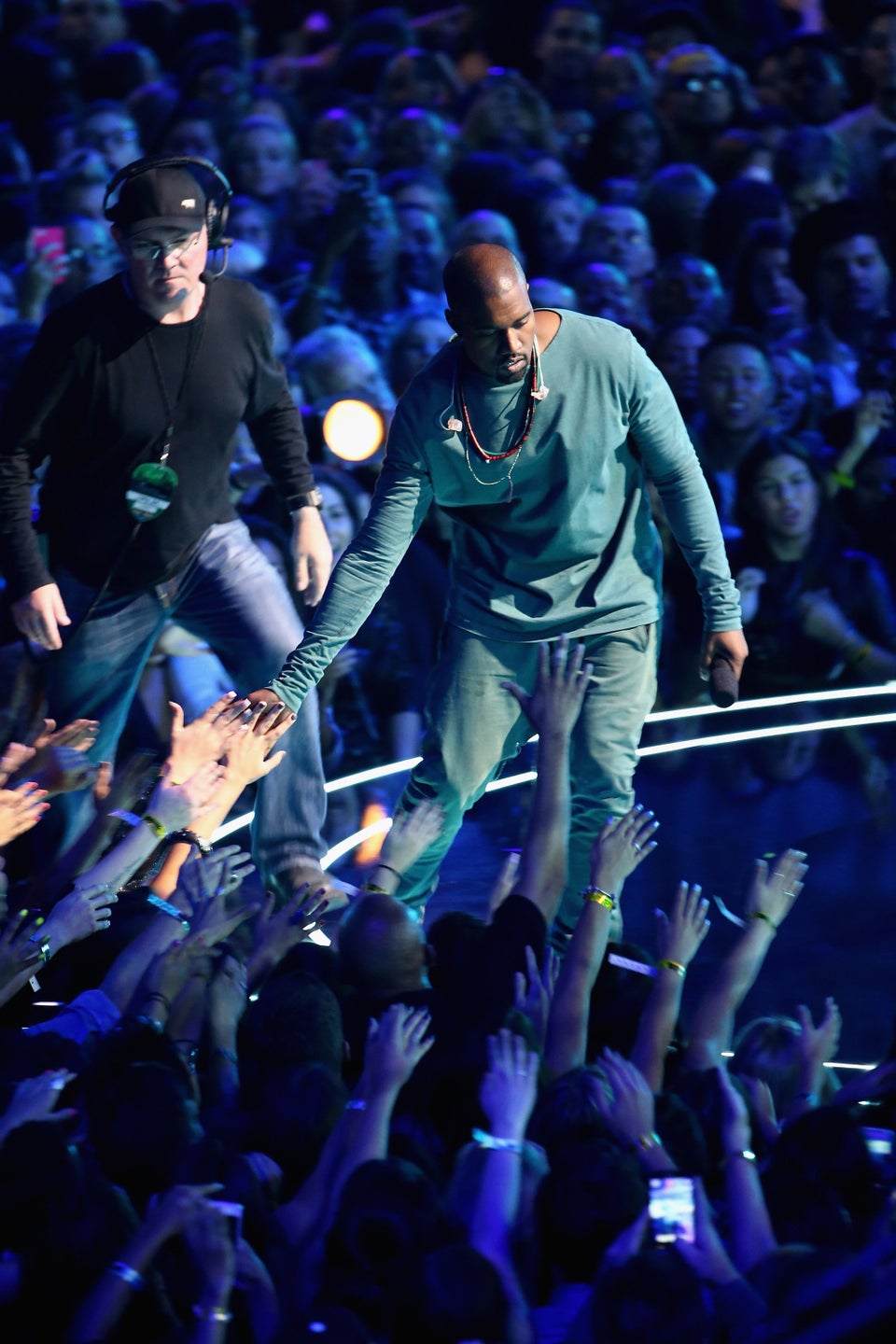 Video Music Awards 2013
Popular in the Community