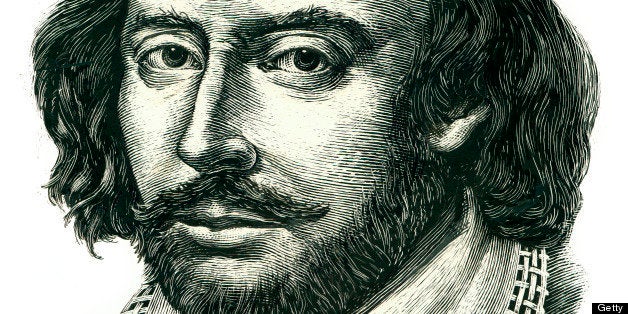 I'm not going to start this off by telling you how amazing William Shakespeare is. If you need any convincing of that, then I'm surprised you can read in the first place. Shakespeare's work and legacy have lasted hundreds of years and across the entire world because of its universal themes that every generation and culture can connect to. The legacy is still evolving every year with the countless Shakespeare adaptations that are produced every year for film, stage and beyond.
Joss Whedon, the writer/director behind Buffy the Vampire Slayer and The Avengers just released a new modern film adaptation of the bard's Much Ado About Nothing, setting the action in the present day while maintaining all of Shakespeare's original text. The idea works at moments, proving that the poetic language can have meaning in today's hectic world, but the comedy's natural quick wit and humor in combination with the natural fast pace of today made certain parts difficult to follow and understand. Beyond the new film, Shakespeare's work is being adapted and presented in many exciting new ways. After Alan Cumming's one-man tour de force production on Broadway, Ethan Hawke will star in another new production of Macbeth this fall at Lincoln Center Theater. At the same time, theatregoers will also be able to catch Orlando Bloom and Condola Rashad in a biracial adaptation of Romeo and Juliet as a production Off Broadway at the Classic Stage Company with Elizabeth Olsen runs at the same time and a new film adaptation is slated for release later this year. Probably most exciting is Mark Rylance and an entire male ensemble on Broadway presenting Twelfth Night and Richard III in repertory, productions first seen in London's Globe Theatre. It's too early to really know how those productions will adapt the setting or time of their piece, so in the mean time, I listed five of my personal favorite modern Shakespeare adaptations.
10 THINGS I HATE ABOUT YOU (1999)
One of the best types of adaptations is the kind of work that can stand alone a part from their source material and still be well received. A high school retelling of The Taming of the Shrew, introducing young, future stars Heath Ledger, Julia Stiles and Joseph Gordon-Levitt, the film maintains the sharp wit and intent of the original play, about a suitor who tries to settle down an unruly woman. Setting the action with a younger set of characters shows that the story is universal but allows enough artistic license that the film's take is still fresh and inspiring. Plus we all really fell in love with Shakespeare in high school English class so setting a movie in that environment is already a natural fit.
ROMEO + JULIET (1996)
I'm not going to take the time to do the research, but I am confident in saying that this is probably the most famous and adapted work of William's and my personal favorite. The Baz Luhrmann adaptation (distinguished by the '+' in the title) is both contemporary and classic. Like Whedon's new film, Luhrmann uses similar techniques with the Bard's original language in a more modern setting. With swords being replaced by guns, the violence at the epicenter of the conflict is more dangerous and the desperation for love and belonging is more evident. And if you're going to have Leonardo DiCaprio play Romeo and do it so well, it's going to be considered on of the best.
WEST SIDE STORY (1957)
No surprise here, another R&J adaptation, this musical needs little introduction or explanation as to why it would be on this list. Not only is WSS considered one of the greatest Shakespeare adaptations of all time, it is considered by many to be one of the greatest musicals of all time... period. Through music and dance, the tension between two New York street gangs is elevated to show the frustration and anger that both hate and love can produce.
ALL SHOOK UP (2004)
This one may surprise some of you because many people don't even know that this is a Shakespeare adaptation (or know the show for that matter). The Elvis jukebox musical which played a brief run on Broadway in 2005, is in fact based on the gender bending love farce Twelfth Night, using the King of Rock's greatest hits to adapt the story to a 1950s middle America set musical comedy. The actual adaptation is loose, definitely more 'inspired by' than 'based on' but the authors must be commended for taking two separate, very well known commodities and combine them to achieve one cohesive piece of work.
THE LION KING (1994)
Do you remember the first time you saw The Lion King? Do you remember the first time you read Hamlet? Do you remember the moment when you realized they were the same and freaked out? Exactly. The Lion King is a classic both on screen and on stage and stands alone as one of the greatest family films of all time. It took me years to figure out that the movie was actually based on Shakespeare's play but once I started connecting the dots, the similarities became obvious. This is a great example of introducing younger generations to these important works so when they get older, they have a personal and cultural example in their life to relate to.
REAL LIFE. REAL NEWS. REAL VOICES.
Help us tell more of the stories that matter from voices that too often remain unheard.