Belgian police have released images of three suspects thought to be involved in a wave of attacks in Brussels and are actively seeking one of them.
The suspects were caught on security cameras at Zaventem Airport, where 14 people were killed in a bombing and apparent suicide attack Tuesday -- one of two Brussels-area attacks that left a combined 34 people dead in and around the Belgian city.
The three unidentified men in the photo are pushing baggage carts with suitcases past the airport's check-in area. Two of the men are wearing black clothing and black gloves on their left hands. The other man is wearing light clothing and a dark hat.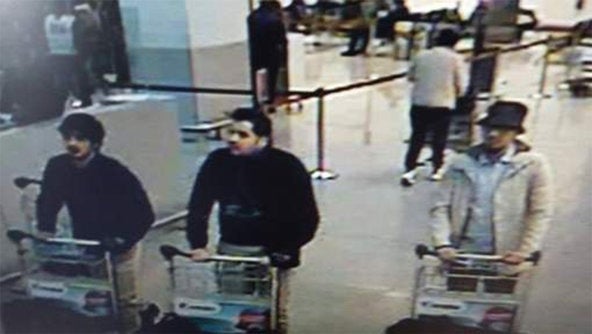 Belgian police posted a zoomed-in photo of the man in the hat on Facebook and asked the public for help identifying him.
"Police are attempting to identify this man," the Facebook post reads. "He is suspected of having committed the attack at the Zaventem airport on March 22, 2016. If you recognize this man or if you have information related to this attack, please contact investigators."
At least 81 people were injured at the airport, Belgium's health minister Maggie De Block said. Another 20 people were killed and 106 were injured in blasts an hour later at Brussels' Maelbeek metro station.
The militant group that calls itself the Islamic State claimed responsibility for the attacks through its Amaq News Agency, the security analyst group SITE reported.
UPDATE: 2:10 p.m. -- The Belgian news outlet RTBF Info is reporting that the other two suspects in the image above are dead. Michael Horowitz, a prominent geopolitical and security analyst for the security company Levantine Group, tweeted that the two black-clad suspects were likely suicide bombers and may have used their gloves to hide detonators.
Related
Before You Go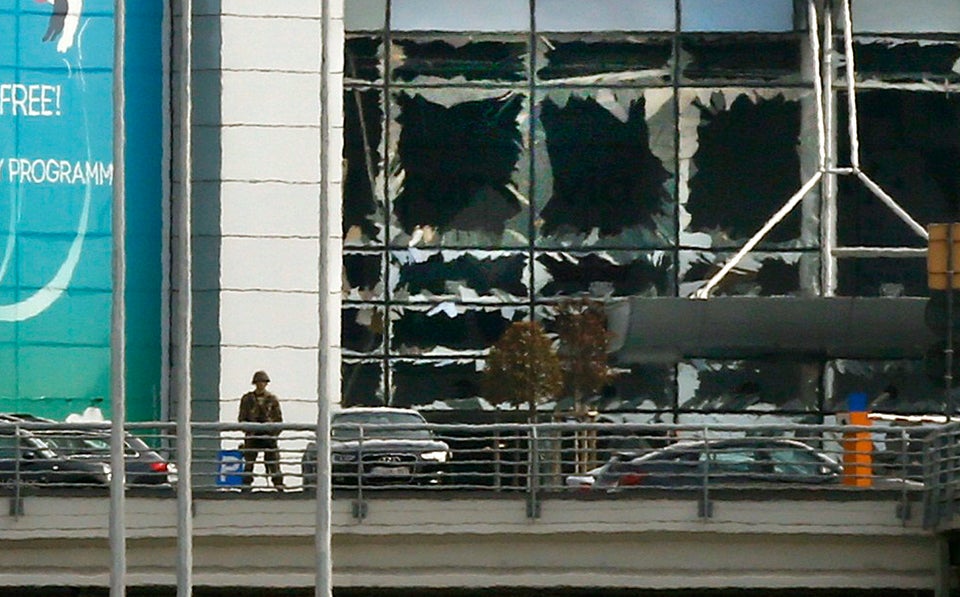 Explosions In Brussels
Popular in the Community