Following deadly bombings in Brussels Tuesday, which targeted an international airport and a busy metro station, a video has emerged online of passengers evacuating an underground train car halted between stops.
The video was tweeted out by Evan Lamos, Multimedia Director of European news agency Euractiv, who was on board the train. In it, footage shows a stream of metro passengers stepping out of a stopped train car into the dimly-lit tunnel below.
Earlier tweets from Lamos explain that he and other passengers were evacuated from the back of the train, walking along the tunnel until they reached the Arts-Lois metro station. One post from Lamos said there was smoke in the tunnel as the group evacuated.
Lamos initially mistook the station he was at for Schuman, before correcting himself in later tweets.
The series of attacks in Brussels killed at least 31 people on Tuesday, and wounded scores of others. Two blasts, one of which is believed to have been a suicide bombing, hit Brussels Airport at Zaventem. Another blast hit the Maelbeek metro station, killing at least 20 people.
Tuesday's attacks have put Brussels in a state of lockdown, with flights and trains canceled or diverted and police forces mobilized.
Later on Tuesday, Lamos posted a video to Twitter showing the moment that the train announced there was "an incident on the line."
Before You Go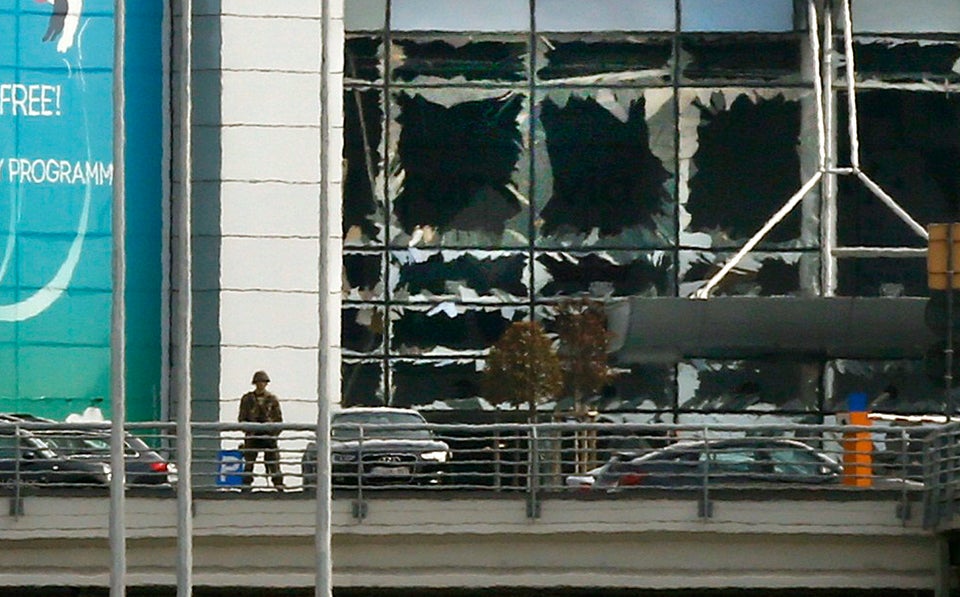 Explosions In Brussels
Popular in the Community