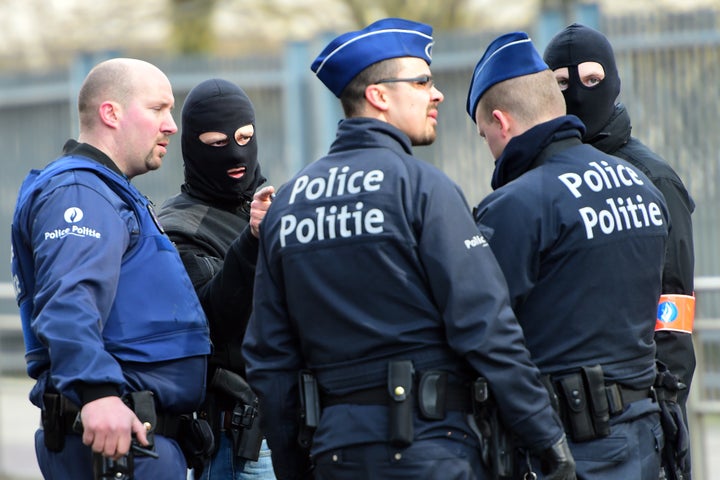 The Belgian government on Tuesday urged people to avoid clogging up communications channels in the hours following a series of terror attacks in Brussels. The warning illustrates both the power and limitations of modern technology like the smartphone.
Alexander De Croo, deputy prime minister of Belgium, tweeted that standard mobile connections in Brussels were overloaded as a result of people trying to reach one another following the attacks. Much the same thing happened in New York City after the terror attacks on Sept. 11, 2001.
De Croo urged people to avoid using standard services like phone calls and text messages, saying that residents should use Facebook, WhatsApp and Twitter via Wi-Fi connections instead.
Meanwhile, a post on the government's official Facebook page asked citizens to limit their media consumption to avoid slowing Internet connections.
This is all advice worth considering now. In times of emergency, you might lose mobile service, rendering the "phone" part of your smartphone all but useless. But if you connect to Wi-Fi, you can use an Internet-connected messaging service to contact friends and family -- as long as you can get online.
It's for that reason that the Belgian government urged an abundance of caution about Internet usage Tuesday: Streaming media -- whether that's a movie on Netflix, album on Spotify or breaking news video on a website -- takes up a larger amount of bandwidth than more basic communications like WhatsApp messaging and could hinder connectivity on certain networks.
Even as we're more connected to one another than ever, technology isn't perfect. It's important to understand that those connections can fail.
You might take today's tragedy as an opportunity to speak with the most important people in your life about how you should communicate in worst-case scenarios. Maybe you all download WhatsApp and set up a thread where everyone can be reached via an Internet connection, or perhaps you remind your family to check their Facebook messages if there's an emergency. Don't forget that Facebook often enables a "Safety Check" feature during these emergencies so you can mark yourself as "safe."
Calling all HuffPost superfans!
Sign up for membership to become a founding member and help shape HuffPost's next chapter
BEFORE YOU GO
PHOTO GALLERY
Together We're Stronger After Brussels Explosions