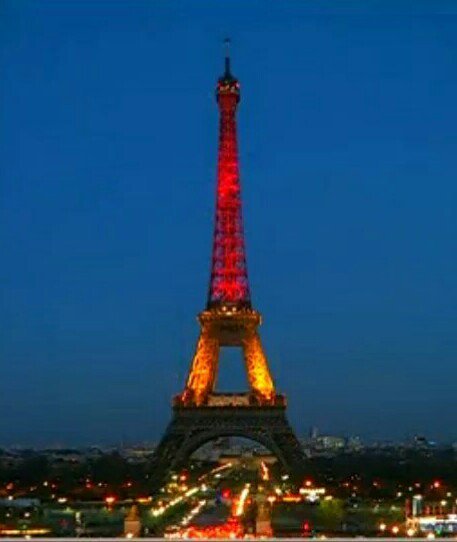 WASHINGTON, DC (Herald de Paris) -- Flags are flying at half mast around the world today, in the wake of the terrible multiple explosions that occurred in Brussels, Belgium, that left 34 dead and over 200 injured. The attacks were a blatant act of terrorism, and ISIL (DAESH) took credit for them. Yesterday was a difficult day for Parisians and the citizens of Turkey, both who recently grappled with similar attacks on their own soil.
The attacks however, unify many nations to come together and make a strong stand against ISIL.
President Obama, traveling in Cuba, made his first brief announcement condemning the attacks before a public speech to 1000 Cuban citizens and Raul Castro, in Cuba this morning. A lack of fast WiFi, Internet, and mobile communication in Cuba have made it difficult for the American public to get a read on the President's reaction. However, during the day further information came through direct from Cuba, with the First Lady Michelle Obama condemning the attacks at a ribbon laying ceremony in Cuba. Later, President Obama, like French President Francois Hollande and British Prime Minister David Cameron before him, ordering all American flags at federal buildings to be flown at half mast, in a show of solidarity and support and to honor the victims of the attacks.
Many quarters wondered if the Mr. Obama would still be going to Argentina. The President's response and rationale was clear in an impromptu interview with ESPN host Karl Ravich during the baseball game in Cuba, where he admired the way Boston responded in the wake of the terrorist attack at the Boston Marathon, and how Boston was not going to be intimidated.
The president stated that the terrorists, "cannot defeat America." Mr. Obama pointed out that terrorists have nothing to offer, "They don't produce anything," and therefore the only thing they can do is, "Scare and make people afraid, and divide us, and so long as we don't allow that to happen we are going to be okay."
The President and First Family left Cuba yesterday evening, for a two-day trip to Argentina.
For all the latest and evolving news on this story, follow us on Twitter @heralddeparis and White House Correspondent @annawilding
REAL LIFE. REAL NEWS. REAL VOICES.
Help us tell more of the stories that matter from voices that too often remain unheard.