Deadly explosions stunned Brussels on Tuesday morning, killing at least 26 people and injuring many more. In wake of the attacks, cartoonists and social media users shared their images of Tintin, Snowy and their friends -- some of Belgium's finest exports -- to symbolize their solidarity with the city.
Thomson and Thompson -- the beloved, bumbling detectives in the series -- are reassuring the public. Snowy is being comforted by another dog. Tintin is crying tears of red, white and black.
Take a look at some more cartoons below.
French designer Louison drew Snowy with her own dog with its paw on Snowy's shoulder, comforting him, and the two dogs are crying together.
"#Bruxelles #WeLoveYou," Louison writes next to the dogs. In her caption, the cartoonist quotes a French song, "Bruxelles" by Jacques Brel. "This was the time when Brussels was Brussels," the lyrics say.
French comic artist Joann Sfar also created a poetic vignette in which Tintin says to Captain Haddock, "Me too, Captain, I sometimes think about moving to the moon."
"We are tracking the terrorists!" "I would say the same thing!" Thomson and Thompson, representing France and Belgium, tell the press.
Related
Before You Go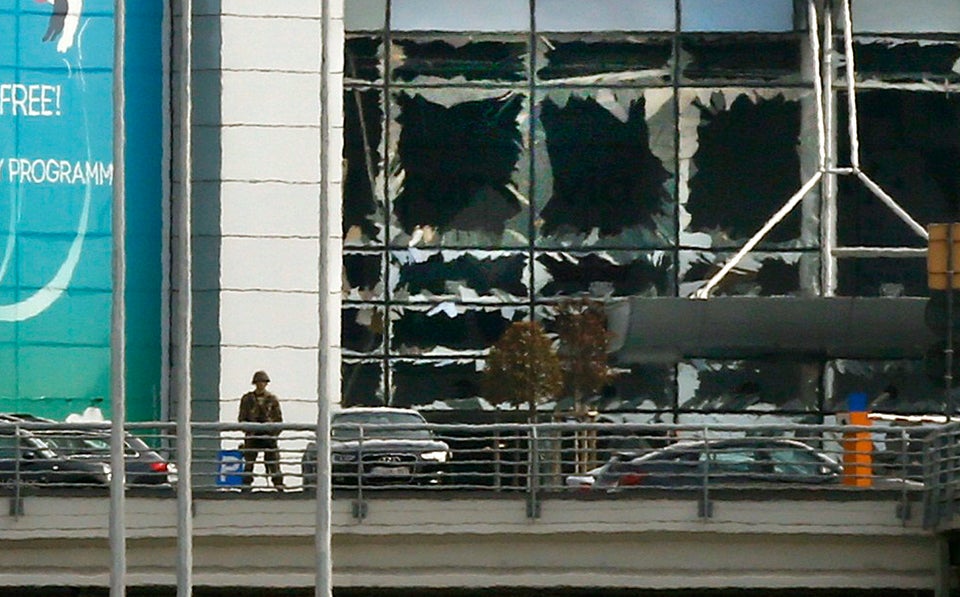 Explosions In Brussels
Popular in the Community