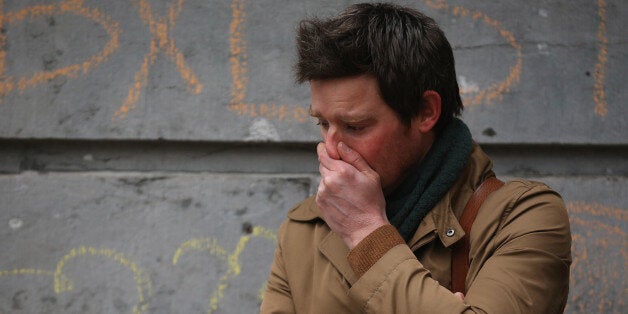 Brussels shows one thing above all: we're all in the same boat. Whether in Istanbul, in Paris, Grand-Bassam, Islamabad, Brussels, or Ankara, everywhere it's innocent lives that are taken, innocent blood that is spilled, and everywhere innocent tears that are wept by loved ones.
But on rough seas, the ones who survive are those who stay together and have each others' backs, who sail together and stay the course together, who maneuver together -- because of the stormy weather, not despite it.
If the boat sinks, we all go under.
But at this point, anyone who finds joy in another's suffering, who uses terror for his own political ends, and who uses the death of another to fan the flames of his own hate, has stupidly failed to grasp that he himself will go under too if our collective boat sinks.
That guy's already jumped out of the boat and is being dragged down by the undertow. But it's still our task, those who are still in the same boat together, to throw even that confused and erring man a life ring and unite us all together on the boat. Because even in rough seas, we don't lose or betray our values and our morality. It doesn't matter whether the storm finds us in Ankara or in Brussels.
This post appeared on HuffPost Germany. It has been translated into English and edited for clarity.
Calling all HuffPost superfans!
Sign up for membership to become a founding member and help shape HuffPost's next chapter