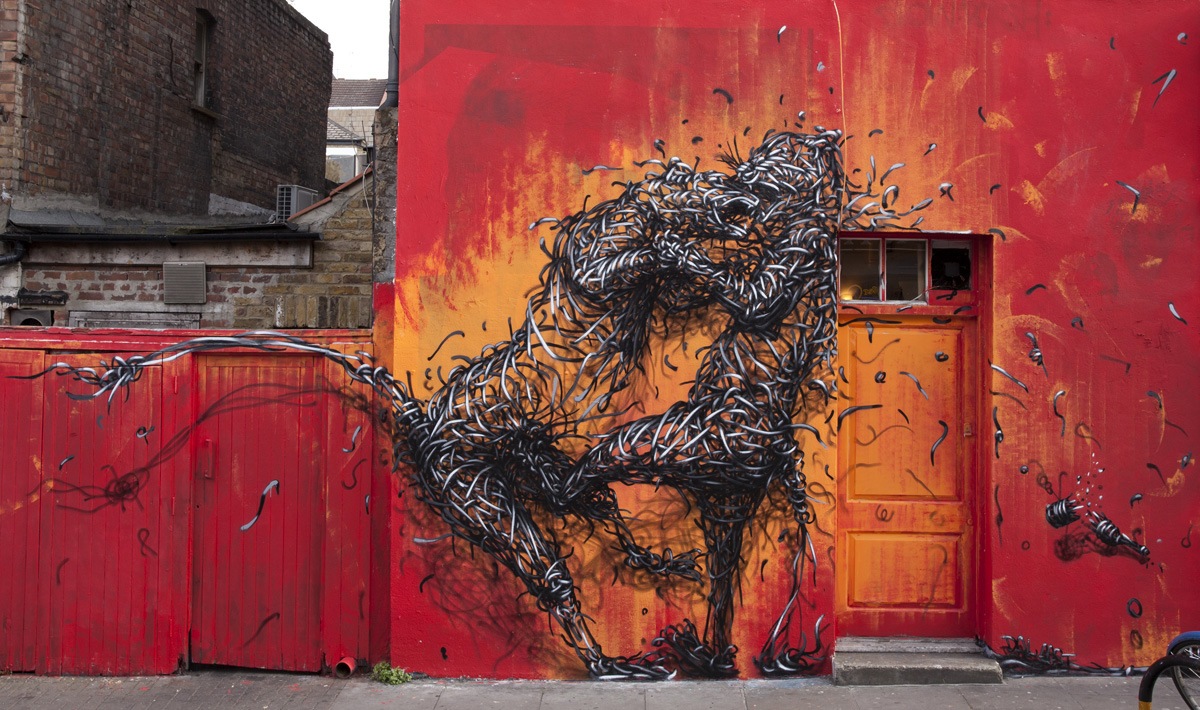 (Dare by DALeast, East London exterior wall. Image courtesy of Laz Inc and the artist)
London gallerist Steve Lazarides is at it again.
The man who once repped Banksy, has a notorious-cum-fabulous rep for putting on seminal shows right around the advent of the Frieze Art Fair. One of his most infamous occurred three years ago in collaboration with actor Kevin Spacey, who in addition to playing one of the best villains on non-television related NetFlixian material ever in "House of Cards" is the Artistic Director of the Old Vic in London. Entitled Hell's Half Acre , the show took place underneath Waterloo Station in the Old Vic Tunnels.
Artists from the Laz Inc. roster were out en masse -- Antony Micallef, Jonathan Yeo, Doug Foster, Paul Insect, Conor Harrington; all with very pointedly dark takes of hell that while pointedly creepy, were also infinitely beautiful amid the massive festoons of dry ice working its way through the annals of the defunct portion of the London underground.
This time around Laz has opted for 180 The Strand, another off the beaten track venue for his latest show, BRUTAL. "180 The Strand is a fucking huge 40,000 square foot brutalist building a few doors from Somerset House smack bang in the center of London," said the gallerist. "What is there not to like? I think it's an inspiring space for the artists to interact with."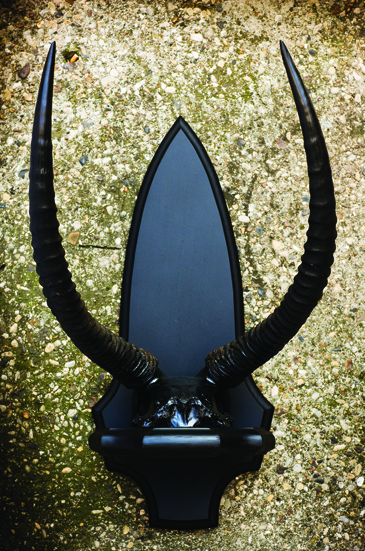 (Illegal Cloning, by Katrin Fridriks. Image courtesy of Laz Inc. and the artist)
BRUTAL is Lazarides' sixth adventurous off-site exhibition. This show will see brand new works from regular contributors Antony Micallef, Doug Foster and Lucy McLauchlan as well as artworks and performances from a diverse range of international guest artists. Mr. Micallef, who has work with Laz Inc for over 9 years, said this about his involvement in the show and his contributory piece: "When I think about brutality, I think about the destruction of love. I see my piece Love Story as an x-ray; a recorded moment of a relationship disintegrating."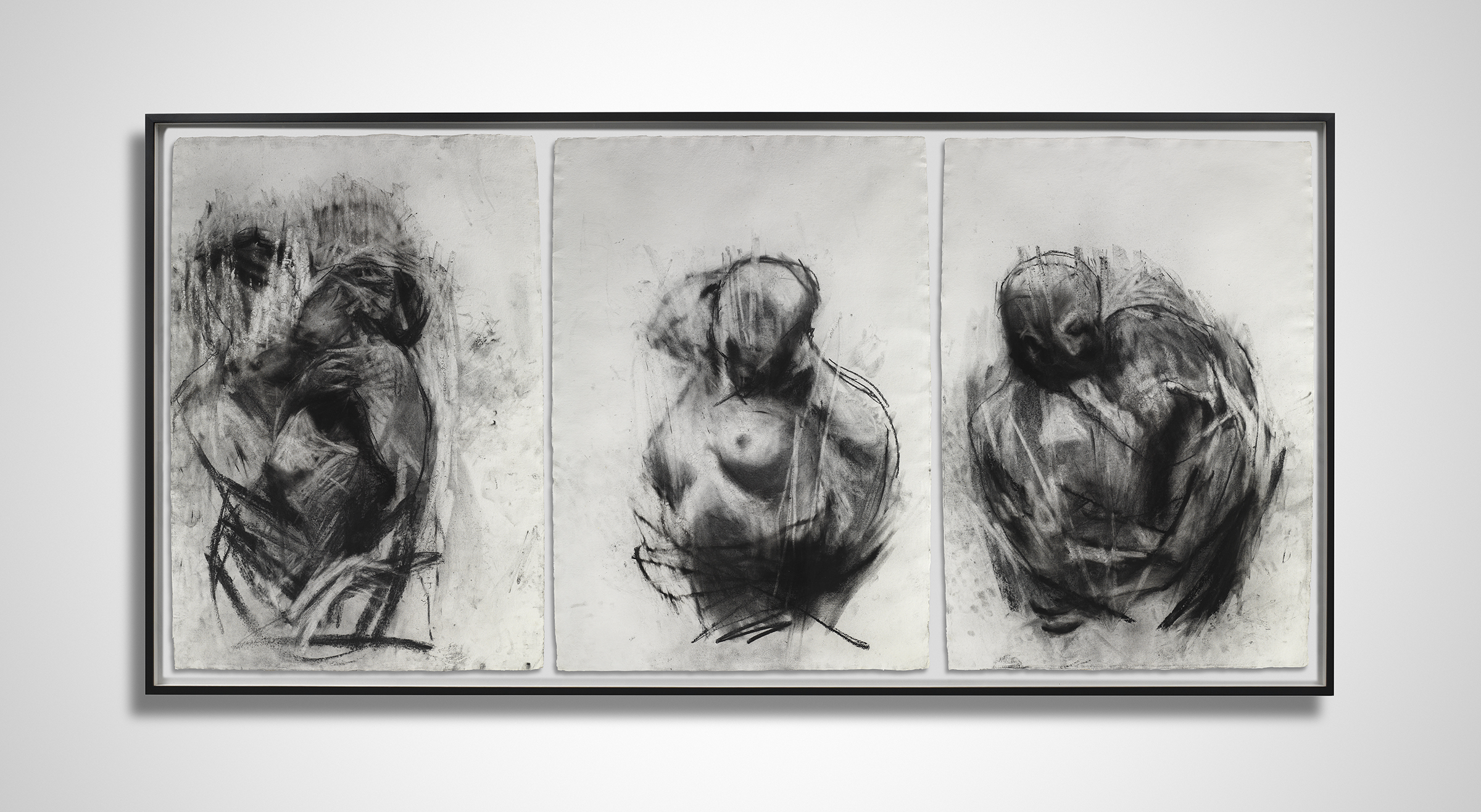 (Love Story by Antony Micallef. Image courtesy of Laz Inc and the artist)
Lazarides' latest newcomer , L.A. based Cleon Peterson, will be unleashing his anxiety riddled world, filled with violent figures and chaotic battle scenes on central London, one of his largest murals to date. Also from Los Angeles, photographer Esteven Oriol showcases an intimate portrait of the city's gang culture in his unmerciful photographic pieces, alongside Bill McRight's fierce handmade weapons designed from found objects and street paraphernalia. NYC veteran Todd James aka REAS brings a fresh comic book animation with a colorful sense of horror to the show, while chilling film installations from Doug Foster and Karim Zeriahen submerge visitors into a haunting experience far away from the modern metropolis they entered from.

Lazarides and The Vinyl Factor Present: BRUTAL
October 15th - 27th, 180 The Strand, London WC2R 1 EA
Calling all HuffPost superfans!
Sign up for membership to become a founding member and help shape HuffPost's next chapter