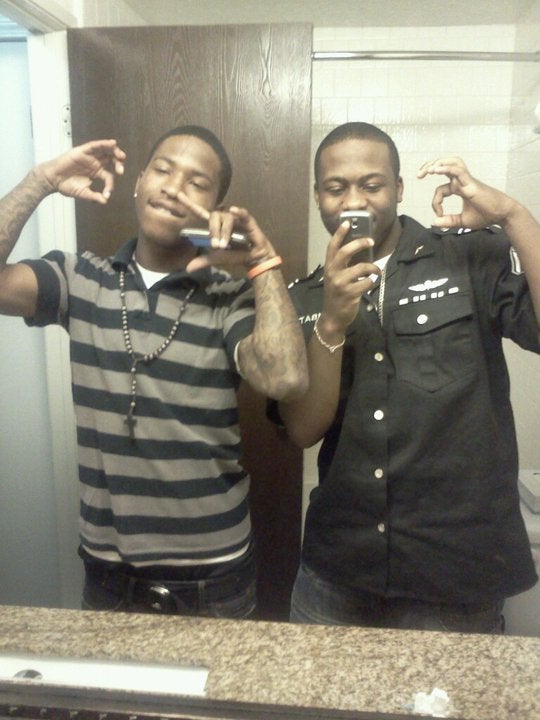 "No Respect Inc! we a family! you f*ck w one of us you f*ck w ALL of us B*tch!," reads a status update on No RespectInc's Facebook.
No RespectInc is the "party crew" that Bryan Barnes, 20, and Javier Bolden, 19, suspects in the April 11 USC shooting, were members of. Barnes and Bolden were arrested Friday for murdering 23-year-old foreign graduate students Ming Qu and Ying Wu.
Party crews organize underground parties and raves, and No Respect was implicated in a FOX 11 investigation into nitrous oxide-dealing groups, the LA Weekly reports.
Displayed in the slideshow below, Barnes' Facebook contains mostly photos showing of his tattoos, abdominal muscles and No Respect apparel.
No Respect's Facebook page features photos of young men and women flashing gang hand signs and posts threatening other crews and announcing new recruits. Other posts on the group's Facebook, which has 243 friends, say, "Silly f*ggots, d*cks are for chicks!" and "Any b*tch that gets an abortion should go to JAIL for MURDER, #noexcuses!"
While the group is a "party crew" and not a gang, captions under some photos refer to the Grape Street and Black P. Stones gangs.
Bolden was living in a foster home in Palmdale and is the father of one child and has another child on the way, the Los Angeles Times reports. Bolden's mother said that he was "a good kid," was working at Food 4 Less and attending classes at a community college.
"He's just telling me he wants to be free," she told the Times. "He looked me in my eyes and said 'Mom, I need you to believe me when I say I didn't do it.'"
Barnes' listed address is for an apartment in the Jordan Downs housing project on Grape Street, reports the Times. Less is known about him.
Qu and Wu were shot while sitting in a BMW near USC in what police believe may have been a botched car robbery. Their parents have since filed a lawsuit accusing USC of misrepresenting security at the campus, the Neon Tommy reported.
In addition to the murder of the USC students, Barnes and Bolden were charged with the attempted murder of a 20-year-old man who was shot and wounded at a party last Dec. 3.
Barnes is also accused of firing numerous rounds at a Feb. 12 party, seriously injuring a woman and a man who was paralyzed. Both victims are in their 20s.
Barnes and Bolden have been charged with first-degree murder in the kilings of Qu and Wu and could face the death penalty if convicted.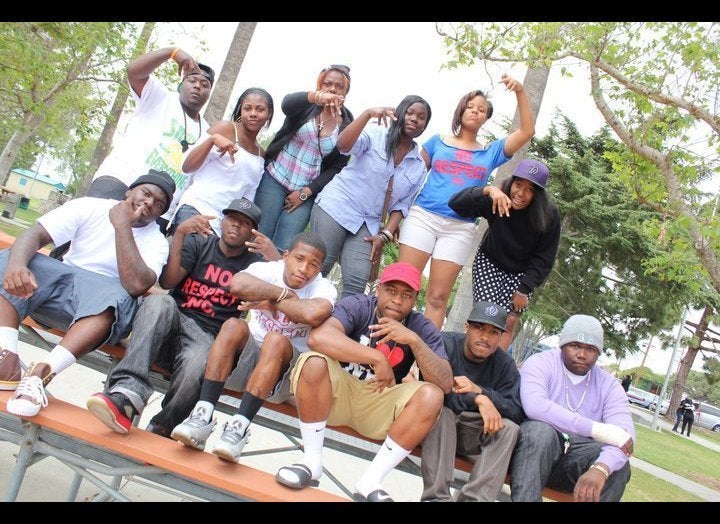 Facebook Photos From Barnes' & NoRespectInc's Profiles
Related
Popular in the Community