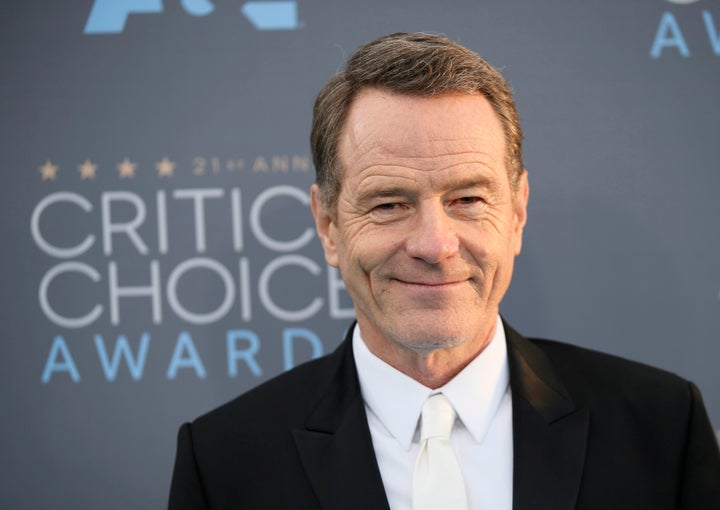 The apology followed a July 15 interview with actor David Yost, who came out as gay in 2010. Yost, 47, played the original blue ranger in the 1993 "Power Rangers" series as well as the feature film, which was released in 1995. 
Yost told NBC OUT that he was "really hurt" when he read a 2009 IGN interview with Cranston, where the actor called the blue ranger "the fey one" after being asked how he felt about the character being named Billy Cranston in his honor.
"In his mind, he probably thinks he was being funny, but that's the kind of thing that's not funny, and that's the kind of thing I would hear while I was working on set," Yost said. "And when you hear stuff like that enough times, it gets to you." 
At the time of his coming out, Yost told No Pink Spandex that he was written off the "Mighty Morphin Power Rangers" series in 1996 after he walked off the show's set one day, fed up with the cast and creative team's homophobic insults.
"The reason that I walked off is that I was called 'faggot' one too many times," he said at the time. "I had just heard that several times while working on the show from creators, producers, writers, directors. Basically, I just felt like I was continually being told I was not worthy of being where I am because I'm a gay person."
"To be honest, I don't remember saying that. But I accept that I may have as Mr. Yost suggests, in an attempt at humor," the actor, who has been cast in a "Power Rangers" film reboot slated for a 2017 release, said. "To hear that my impulsive comment hurt someone's feelings, makes me contrite."
He then added, "I accept responsibility for the thoughtless remark and apologize to Mr. Yost and anyone else who may have been offended."
Calling all HuffPost superfans!
Sign up for membership to become a founding member and help shape HuffPost's next chapter
BEFORE YOU GO
PHOTO GALLERY
'Breaking Bad' in GIFs