Bryan Cranston popped into "The Late Late Show With James Corden" on Thursday for a hilarious musical performance. He, Corden and Reggie Watts teamed up to form a new band, M3n Not Boyz, that adapts the stylings of boy bands for their slightly more advanced ages.
Their first -- and hopefully not last! -- single is "I Can't Be Your Boy (Cuz I'm a Grown Man)," and the group makes a pretty compelling case for the advantages of dating mature men. They may not believe in ATMs or emojis, but they have good credit and know how to rotate your tires!
The chorus -- "I'll make love to you in my minivan / But I can't be your boy, 'cos I'm a grown-ass man" -- is quite possibly the catchiest of any satirical song this side of "You Don't Need No Makeup." This might be a good time to remind you that Cranston has already won four Emmys and a Tony, putting him halfway to an EGOT. The "O" is pretty much inevitable at some point, but M3n Not Boyz could just be his ticket to the elusive "G."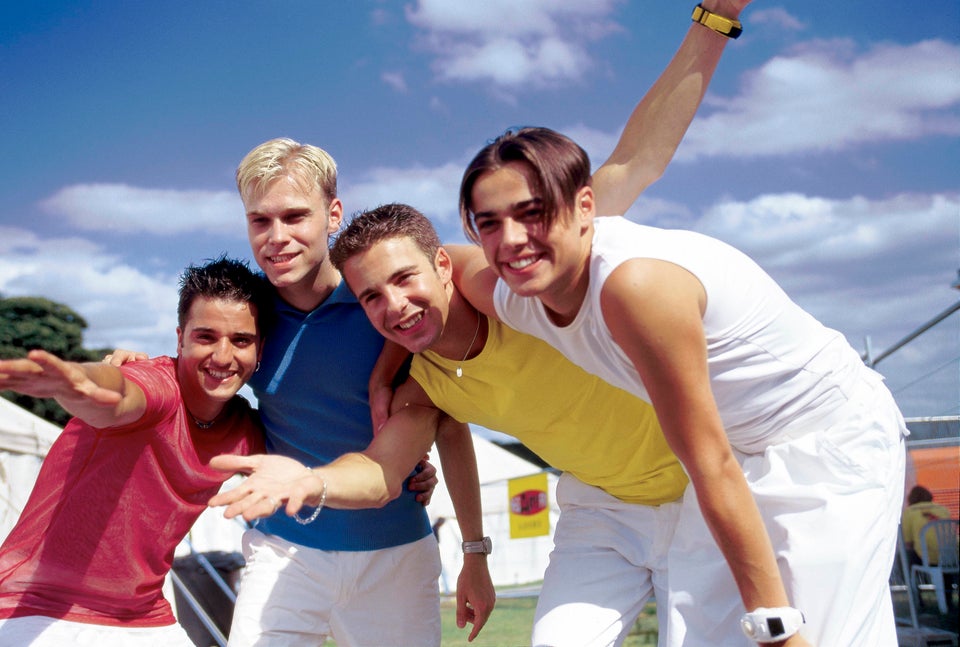 Nineties Boy Bands
Popular in the Community