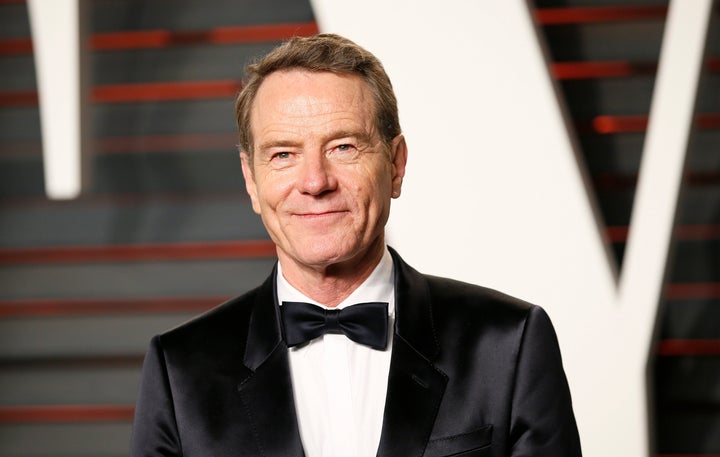 He is the one who knocks, and it's just about time to answer the door again.
During a recent interview, Bryan Cranston confirmed to The Huffington Post that he's down to return as Walter White in the "Breaking Bad" spinoff "Better Call Saul," saying, "If it helps Vince Gilligan and Peter Gould, who run that show, to have Walter White make an appearance, I would do it."
The actor echoed those sentiments on "The Rich Eisen Show," admitting he's "all in" for the character. 
But if you don't want to wait for a possible Walter White return in the "Breaking Bad" spinoff, just look to the actor's new movie, "The Infiltrator."
In Cranston's new film, the actor plays real-life federal agent Robert Mazur. While working undercover following dirty money from Pablo Escobar's drug cartel, Mazur built a case that led to the indictments of dozens of drug lords and the collapse of one of the largest banks in the world.
And he almost got himself killed more than once.
Though Cranston's characters are on opposite sides of the law in "Breaking Bad" and "The Infiltrator," the actor says he did notice one major similarity.
"What is the same was Walter White was constantly looking over his shoulder waiting for the long arm of the law to stop his enterprise, and Bob Mazur was always looking over his shoulder, too, waiting for the cartel to go, 'Hey, wait a minute. You aren't who you say you are,' and put their long arm on him. There was that similarity, and I thought that was a curious coincidence," said Cranston.
Cranston added that, after reading the part, the most striking thing for him was how Bob Mazur was able to live two different lives, posing as a criminal and then coming home to be a father. But did Cranston actually already portray that dichotomy on screen?
For years fans have theorized that Walter White was secretly Cranston's character Hal from "Malcolm in the Middle." According to the fans, White just faked his death and joined witness protection. He then becomes Hal.
When asked about the theory, Cranston said, "You just take these things and listen to them and go, 'Huh, that's clever or that's interesting or funny,' but I don't think you spend too much more time than that."
Fair enough. But then how do you explain this GIF?
Uh huh. That's what we thought.
"The Infiltrator" hits theaters July 13.
Calling all HuffPost superfans!
Sign up for membership to become a founding member and help shape HuffPost's next chapter
BEFORE YOU GO
PHOTO GALLERY
'Breaking Bad' references in 'Better Call Saul'