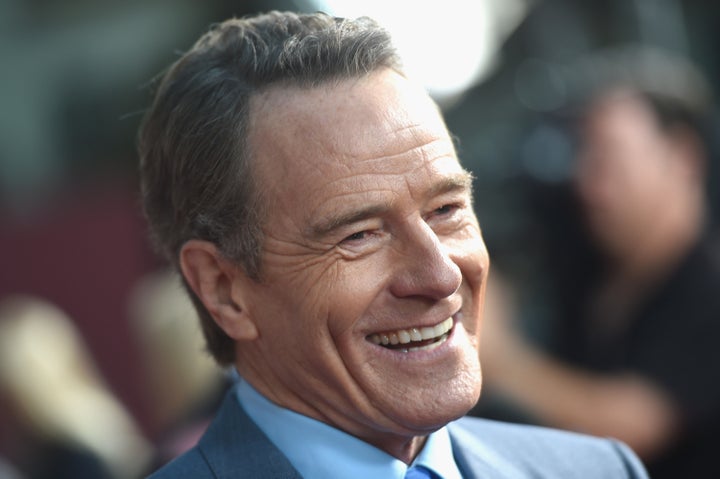 We were already excited when we heard Bryan Cranston was returning to the dark world of drug trafficking in his new movie "The Infiltrator," but the recent news that he'll also be playing Zordon in the "Power Rangers" reboot means it's morphin' freakout time.
Now Cranston is proving why he's the hero that Gotham the Power Rangers deserve.
While chatting with The Huffington Post, Cranston laughed when asked if his "Breaking Bad" co-star Aaron Paul would be playing Zordon's robot assistant, Alpha. The actor said that wasn't the case, but he elaborated on why he took the role of the Rangers' mentor -- and it has a lot to do with another reimagined movie franchise.
"At first I was, to be honest with you, I was reticent to looking at the role because I remember the television series was kind of farcical and silly and 'pow' and 'zow' -- weird movements and things like that. I was like, 'Oh, OK,'" said the actor, who used to do voice work on the "Power Rangers" TV show.
"I wasn't really high on it until I talked to the producer and read the script and talked to the director. After that I went, 'This is different.'" He continued, "This is as different a reimagining as the 'Batman' television series as it became the 'Batman' movie series. You can't compare those two, and nor can you compare this movie version of the 'Power Rangers' to that television series. It's unrecognizable for the most part. There are tenets of the folklore that you hold onto for sure, but the inspiration is different, and the sensibility of it, and the approach to the film making is completely different."
When asked to clarify that the "Batman" movies he was referring to were from the "Dark Knight" series, Cranston confirmed "Yeah," but he added, "I don't know if the tone is as dark as that because you're dealing with teenagers. So the appropriateness of that, and real teenage life, and going through high school and the cliques and the popularity or lack thereof, and the bullies and all the different sections and sub-sections of high school life, and the insecurities of these kids and things like that -- hopes and dreams -- and you embrace all of that into a retelling of the 'Power Rangers.' And what you would get is this new version, this new reimagined version."
As a fan of the old TV show, we merely adopted the "Power Rangers." Cranston was born in it, molded by it. (The Blue Ranger is named for him, after all.) So if Zordon is saying this is a "Dark Knight" -like change, there's only one response:
"The Infiltrator" hits theaters July 13.
Before You Go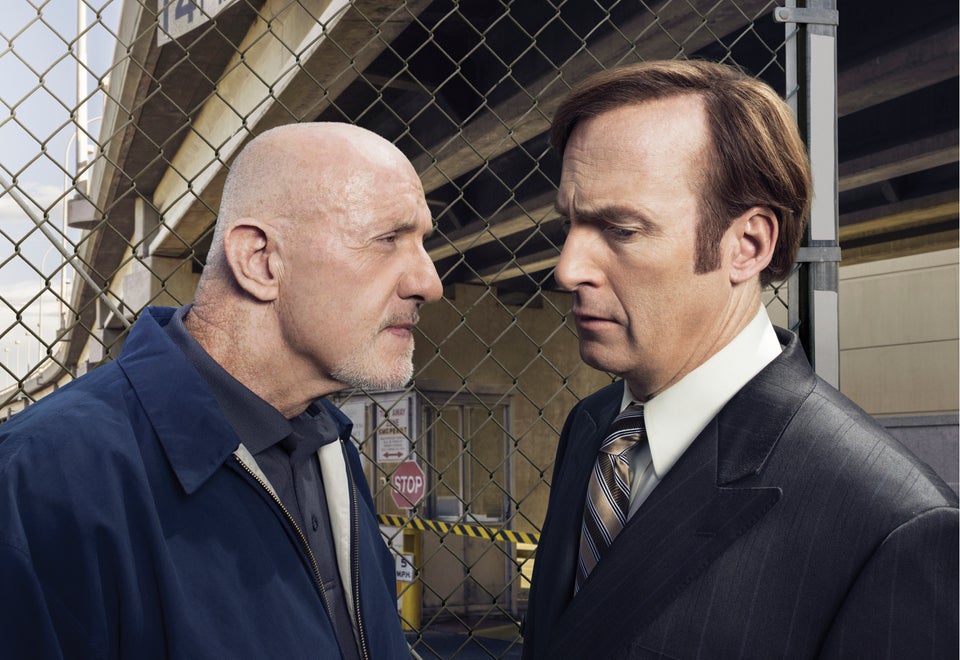 'Breaking Bad' references in 'Better Call Saul'
Popular in the Community