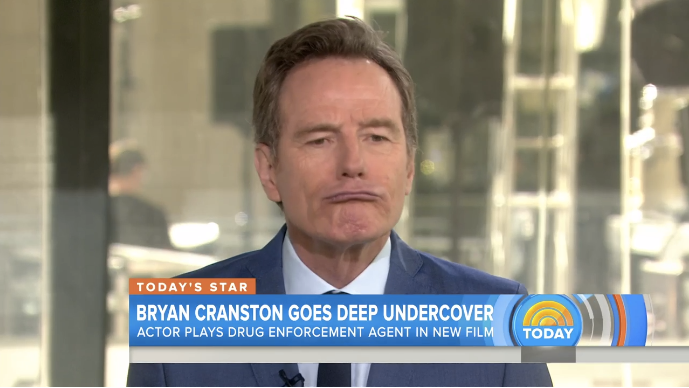 The actor appeared on "Today" Monday morning to promote his new film, "The Infiltrator," and ended up showcasing his spot-on impression of The Donald. 
"I'd like to play Donald Trump at some point," Cranston said. "He's this Shakespearean character, this serio-tragic-comedic character. Who wouldn't want to take a bite out of that?" 
Prompted by host Carson Daly, Cranston launched into his Donald take ― tiny hands, pursed lips and all: 
His Seinfeld impression isn't bad either.
"At first I was, to be honest with you, I was reticent to looking at the role because I remember the television series was kind of farcical and silly and 'pow' and 'zow' — weird movements and things like that," Cranston said. "I was like, 'Oh, OK.'" 
The actor added, "I wasn't really high on it until I talked to the producer and read the script and talked to the director. After that I went, 'This is different. This is as different a reimagining as the 'Batman' television series as it became the 'Batman' movie series." 
BEFORE YOU GO
PHOTO GALLERY
Celebrity News & Photos