Fischer, whose opposition to same-sex marriage and other lesbian, gay, bisexual and transgender (LGBT) rights is well-established, deemed the Supreme Court's decision "the de facto Roe vs. Wade of sodomy-based marriage" on his "Focal Point" radio show this week.
"It's going to be virtually impossible to stop this press and this push toward nationalizing, imposing on every state in the union, marriage that is based on the infamous crime against nature," he continued, before adding, "It's unconscionable, unconstitutional and completely, absolutely un-American."
"When people sit down to eat a hamburger, the last thing they want to be thinking about is two guys having sex," Fischer noted at the time.
Before You Go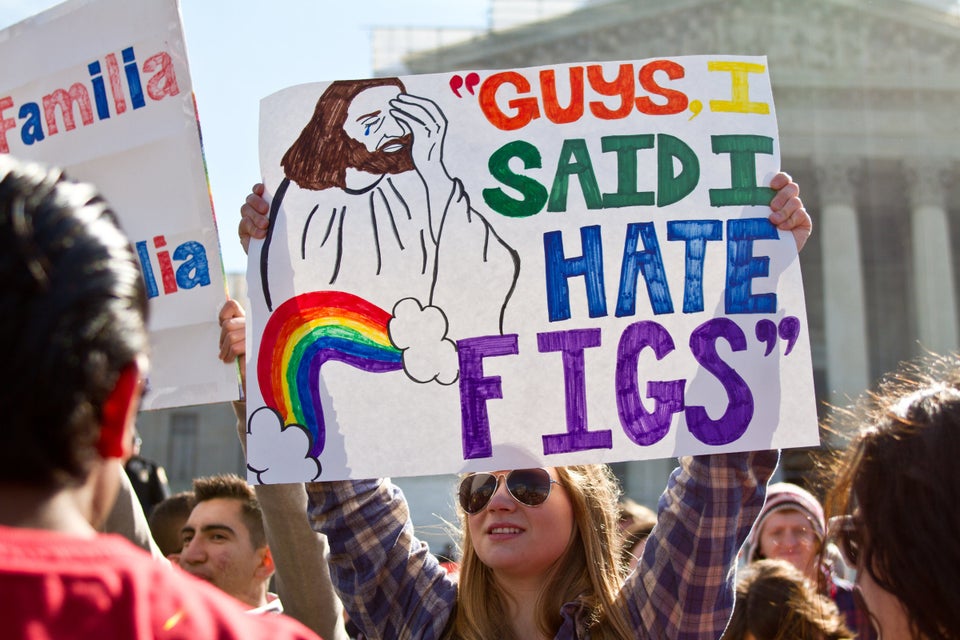 Gay Marriage Signs
Popular in the Community