When Bryan Fite decided last year to invest some sweat equity in a new central air-conditioning and heating system for his St. Joseph, Mo., home, he had no idea he would reap a possible treasure in liquid gold.
Fite thought he was just saving money by doing some of the work himself on his 1850s house when he uncovered a hidden stash of century-old whiskey bottles underneath the floorboards in his attic. At first, he thought they were tubes or oddly shaped insulated pipes.
"The house used to have steam heat so I'm thinking these are just steam pipes with some insulation on them," he told St. Joe Channel.
But when he took a closer look, Fite realized they were actually bottles of whiskey -- 13 in total and each sealed with the whiskey still inside, according to ABC News.
The whiskey was distilled between 1912 and 1913 and bottled in 1917, according to the Daily Mail. The stash included four bottles of Hellman's Celebrated Old Crow whiskey and a few bottles of Guckenheimer, a Pennsylvania rye whiskey, and W. H. McBrayer's Cedar Brook whiskey.
Fite, 40, thinks he knows who hid the bottles in the house, which dates to the 1850s, according to UPI. One former owner of the home was forced to give it up when he was sent to a sanitarium for alcoholism, Fite told ABC.
Now Fite has a possible windfall on his hands. While wine can turn to vinegar if it stays in the bottle too long, whiskey stored under the right conditions won't go bad, according to ABC News. And his find comes at a fortuitous time.
As The Huffington Post recently reported, interest in whiskey as an investment has soared over the last five years since the United States made it legal for auction houses to sell spirits. Newly rich entrepreneurs in China and Russia with money to burn are snapping up high-end whiskey along with wine and fine art.
Fite, whose drink of choice is bourbon, has no plans -- for now -- to sell the antique bottles, according to UPI. He plans to wait until 2017, when the bottles turn 100, to open them with friends.
"Part of the allure for me is having them in their original state," he told ABC. "I have high expectations of what they'll taste like, and I'm afraid if I open them I'll be disappointed."
Check out this list of other lucky finds worth big bucks: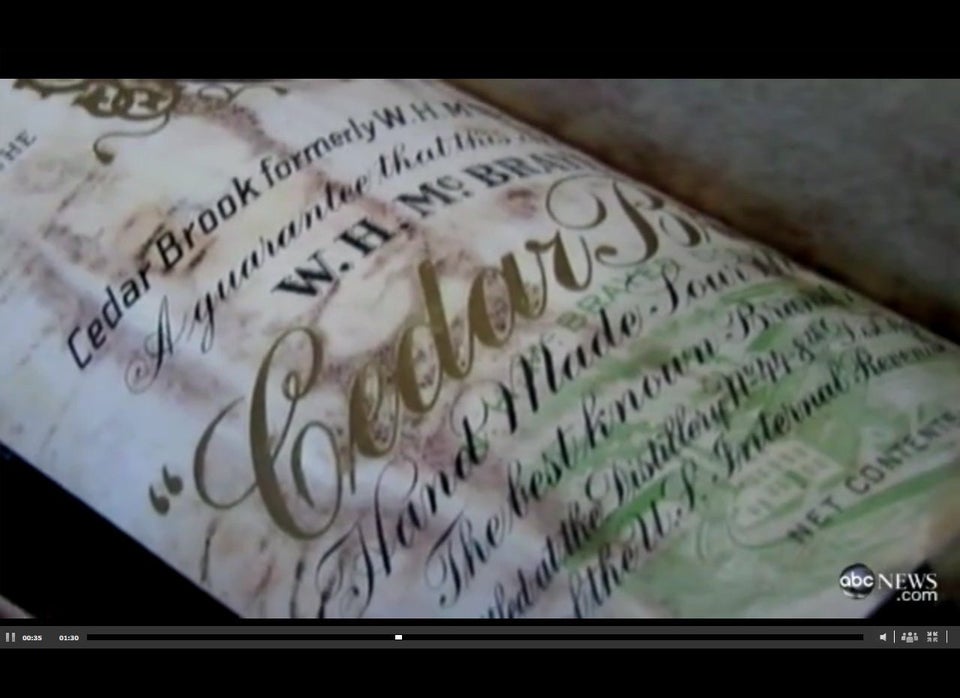 Wacky Finds Worth Big Bucks