Bryan Herrera was "a child still in wonder with the world," said Det. Eldys Diaz at a briefing Monday, where Herrera's family joined police to ask for information related to his murder. "Everything about what I have seen from this young man tells me that he was just a sweet kid."
Police said Herrera, a straight-A student at Miami Jackson Senior High School, was riding his bike to a friend's house four blocks away to do schoolwork Saturday morning when he was shot by an unknown assailant.
A 911 call around 11 a.m. reported Herrera was found lying unresponsive near the intersection of Northwest 11th Avenue and 19th Street. He died shortly after he was transported to Ryder Trauma Center at Jackson Memorial Hospital.
Detectives, who found Herrera's comic book sketches among items in his red backpack, according to the Herald report, have little to go on. His family appeared before media Monday to ask the public for information.
"We came over here to ask the community for help, to help us on this hard day, this hard time," father William Herrera said, according to NBC6. "We are picking up the pieces of our hearts. We are trying to put together our lives with one of the missing members of our family -- one of the steps that we used to become a better family everyday and we're just heart broken."
Anyone with information is asked to contact Miami-Dade Crime Stoppers at 305-471-8477.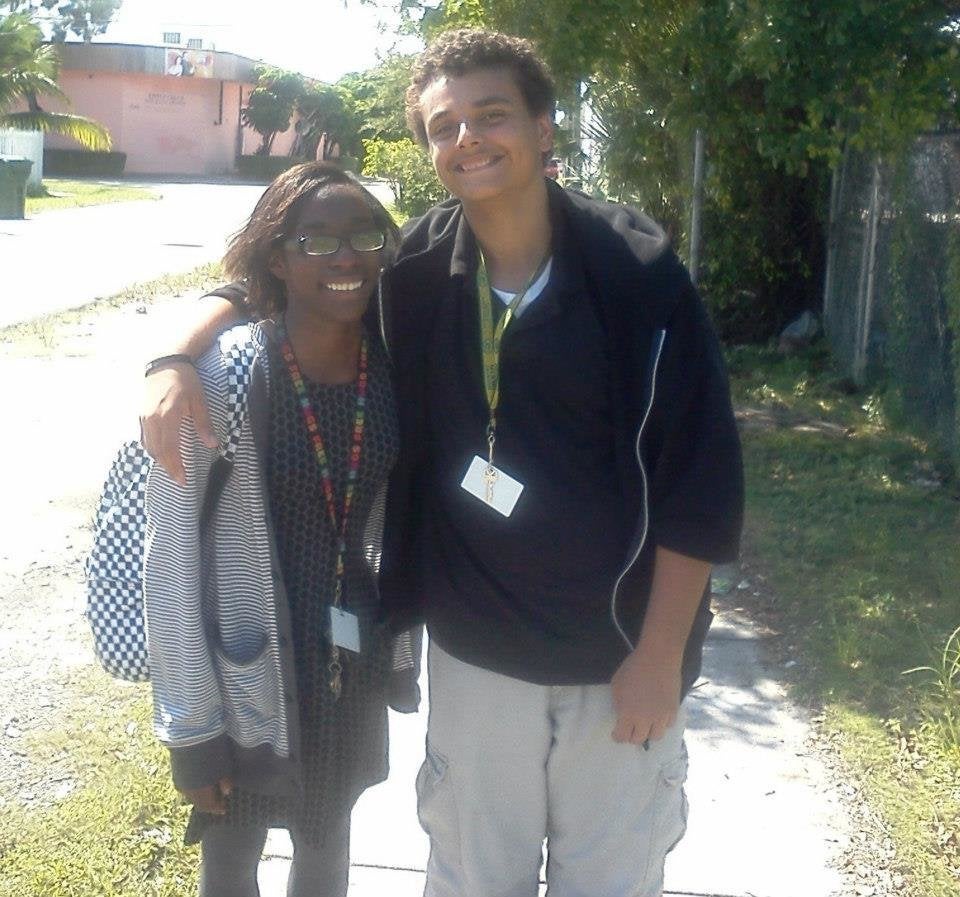 Bryan Herrera, 16
Related
Popular in the Community