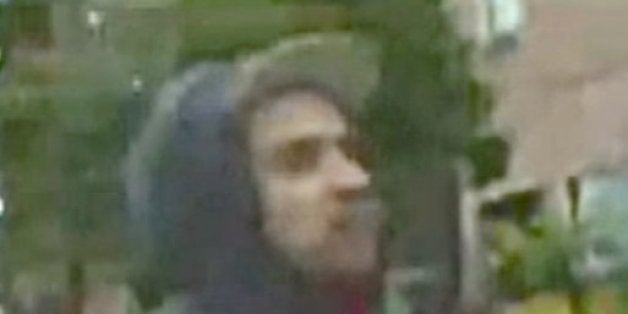 SAN FRANCISCO — Police released video footage Thursday of a man they are describing as a person of interest in the case of the brutal beating and subsequent death of a gay man in San Francisco earlier this month near the city's famously tolerant Castro neighborhood.
A camera mounted in a taxi cab recorded a man in a hooded sweatshirt hurriedly following Bryan Higgins, 31, across Market Street on the morning of Aug. 10. Higgins' battered body was found nearby at 7 a.m. and his family removed him from life support on Aug. 13.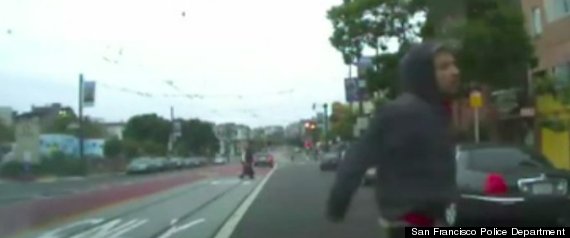 The investigation is in the hands of homicide detectives, according to a police spokesman. Higgins' death has not been technically labeled a homicide because an autopsy has not been completed to determine a cause of death.
"Clearly, the video is evidence that he was the victim of a crime," police spokesman Albie Esparza told The Huffington Post. "But we can't speculate what the motivation for the crime was. Was it a robbery? Was it a hate crime?"
There was no identification on Higgins when paramedics found him, and it is unknown if any personal property was stolen, Erparza said. Higgins was identified after police shared a photograph of him with the public.
The man police want to question about Higgins is white and appears to be in his 20s or 30s, according to police. In some of the video released on Thursday, he is wearing a gray or dark hooded sweatshirt and a baseball cap. In other footage, he has on a red sweatshirt. He is described as a person of interest.
Higgins, known by many as "Feather Lynn," was active in the city's Radical Faeries counterculture group. He lived and worked not far from where his body was found, according to Esparza.
The medical examiner's office did not respond to a request for comment.
Hundreds of mourners attended a vigil in Duboce Park on Aug. 13, an event timed to coincide with doctors removing Higgins from life support.
Popular in the Community