Some parents in Minnesota's Anoka-Hennepin School District are upset that a man who deems homosexuality a "lifestyle choice" and "sexual disorder" now sits on a task force created to protect students -- particularly lesbian, gay, bisexual and transgender students -- from bullying.
The situation in Anoka-Hennepin Schools was so bad that Minnesota public health officials deemed the area a "suicide contagion" because of the unusually high number of suicides and attempted suicides, according to the school district's website. The designation has since been retracted.
The district's new anti-bullying task force was created as part of a settlement for those lawsuits as well as an agreement this year with the U.S. Department of Justice, whose civil rights investigation found that Anoka-Hennepin's sex-based bullying contributed to a "hostile environment." The agency reported that students said they were subject to to harsh and persistent harassment for being gay, perceived as gay or failing to conform to gender stereotypes. While the students reported abuse to the school, teachers and administrators failed to protect them. The district's policy was also invalidated.
LGBT advocacy group Truth Wins Out has publicly condemned Anoka Hennepin's appointment of Lindquist to the task force, drawing attention to his history of outspoken support for ex-gay therapy in schools. The group also notes that like Aaberg, the task force application of Jefferson Fietek, faculty advisor to the local Gay-Straight Alliance and an anti-bullying trainer, was rejected.
School Board chair Tom Heidemann gave final approval to the anti-bullying task force's new members. In an note to a concerned parent, Heidemann said Lindquist's inclusion in the group was to ensure "very diverse points of view," according to TWO. And in an interview with WTSP, he asserted the board and Lindquist's commitment to addressing bullying.
"Based on the testimony [Lindquist] had at the board, he's concerned about bullying harassment of students," Hidemann said, adding that intimidating behavior would not be tolerated and any task force member who does not perform will be removed. "I think again that in order for us to be effective as an organization, we cannot exclude any person based on their religious beliefs."
Although the Lindquist had requested on behalf of the Parents Action League that the district "provide webinars/seminars for all staff on overcoming sexual disorders," he told the Pioneer Press in March that his group is not anti-gay.
"That has never been what this group is about," Lindquist said. "We just want discussion of sexual orientation to take place in the homes with parents and not with a teacher in a classroom full of impressionable kids. How can you have a dialogue if you classify everyone who disagrees with you as a hate group?"
Still, parents are concerned about Lindquist's role, and are worried for students on the task force who are in the Gay Straight Alliance. TWO has reprinted the letter sent to Aaberg informing her of the decision not to include her on the task force. The note, in part, reads:
Unfortunately, we could not appoint everyone who applied. We reviewed the applications thoroughly and worked hard to select committee members who would represent a broad cross-section of the community, being especially mindful of protected classes, gender balance, and religious affiliation.

We will keep your name on file as a person interested in this topic. If at some point in their work the task force wishes to seek additional input, we will invite comment from you and the other applicants who were not appointed to the group. We will also send you a link to the final report when it is posted online.
Related
Before You Go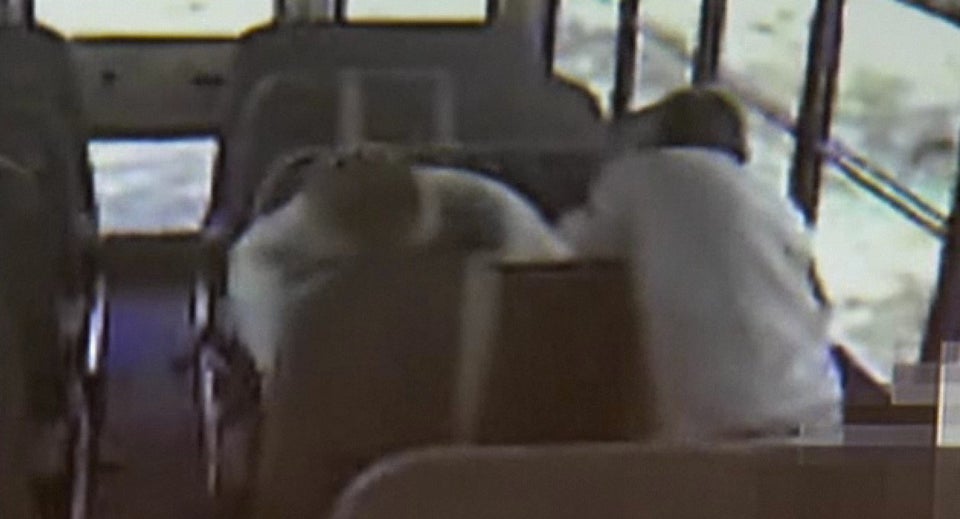 School Bullying Incidents
Popular in the Community