Dad Bryan Morseman has been running marathons for almost seven years, and now he has even more motivation to reach the finish line as fast as he can. Bryan's 10-month-old son Leeim has spina bifida, so he is competing in marathons to win money for his baby's medical expenses.
"Leeim gives me the hope, the fight, the determination to keep succeeding, pushing me to where there are no limits," the dad told The Huffington Post.
In March, Bryan won three marathons in a period of just eight days -- the Montgomery Marathon on March 14, the Tobacco Road Marathon on March 15, and finally the Yuengling Shamrock Marathon on March 22 with a time of 2:24:10. He earned $5,750 in prize money from those three races alone. That money will help pay for Leeim's doctor visits, medical treatments, and any other needs that arise as he gets older.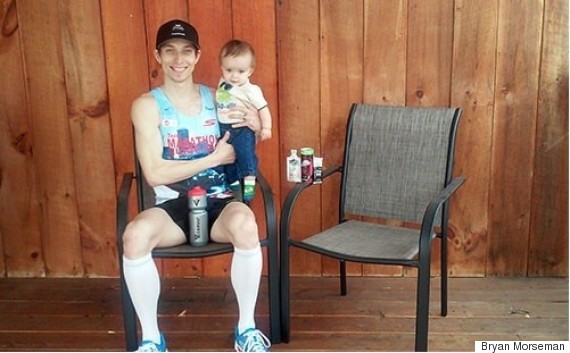 Bryan Morseman and Leeim.
Bryan and his wife Sarah learned that that Leeim had spina bifida when they went in for their first ultrasound at 20 weeks. "It was a scary, and emotional time for us," the dad recalled. When she was 26 weeks along, Sarah went to the Children's Hospital Of Philadelphia for fetal surgery, and she gave birth to Leeim at 34 weeks.
Leeim has myelomeningocele, the severest form of spina bifida, which affects the lowest point on his spine and causes especially difficult digestion issues, Bryan explained. But, he added, "Every day is a new day, and we are and will keep fighting to make our son's life as normal as possible."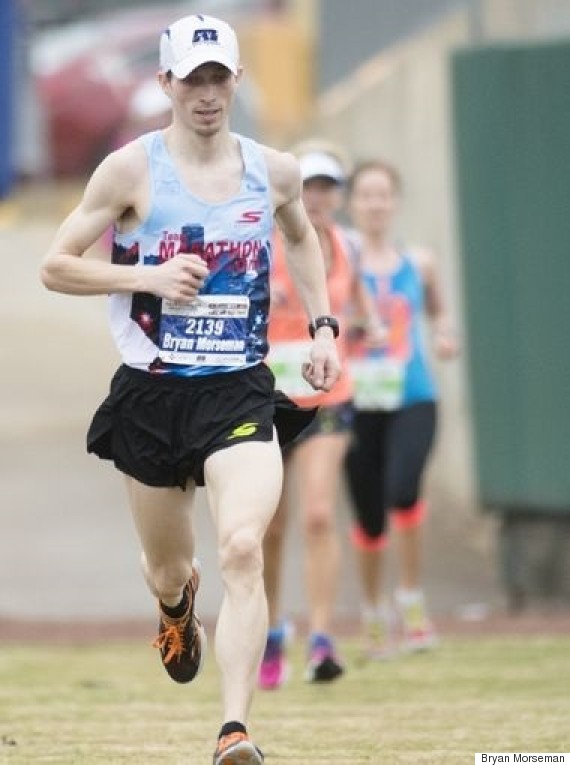 For Bryan, part of that fight involves strategically selecting marathons that offer great prize money to help him support his family. "Because you have a child with a disability doesn't mean you have to give up on a dream or what you love to do. You have to work around all those things and make the most out of them," he said.
As the Morsemans raise Leeim and his 2-year-old big brother Alden, they are prepared to face any challenges that lie ahead, Bryan said. "Leeim has given me more of an outlook on life -- that it could be gone tomorrow." That's why, he says, he's trying to race as much as he can -- to get the most out of life while supporting his family, who is always there to support him at every finish line.
Bryan hopes that people who read his story will feel inspired to "never give up," he said. "We live once, so make the most out of it, and remember always, family comes first!"