But Price's regret wasn't for questioning beat reporters for stories that don't "benefit" the team, but rather for the reported 77 F-bombs that his Monday rant included.
Price lashed out in a session with beat writers before the Reds defeated the Brewers, 6-1, to snap a four-game losing streak, according to outlets.
What unleashed Price's profane fury?
Price, who's been with the Reds since 2009, first as a pitching coach, then as manager in 2013, was irked by correct reports that Reds catcher Devin Mesoraco was not with the team Sunday before the Reds played the St. Louis Cardinals. The manager ripped into Cincinnati Enquirer's C. Trent Rosecrans and others for writing about players' whereabouts and availability because it doesn't "benefit" the team and aids the opposition.
Price reportedly waited for television crews to depart the interview to vent his frustration. Read a partial transcript, courtesy of the Enquirer:
Bryan Price: Can I ask you a question?

C. Trent Rosecrans: Sure.

BP: I don't understand what the importance is for everybody to know if we have a player that's not here. We don't benefit from the other teams knowing we don't have a player. It does -- you don't have to be a Reds fan, but it doesn't help us if our opponents know who is here and who isn't. That's what I want to know.

CTR: Well, as a fan, I'm wondering, here's a spot for Devin Mesoraco, why isn't he there?

BP: Where was the spot?

CTR: As a pinch-hitter? He's an All-Star with 25 home runs last year, I know I asked if it was a left-handed bat thing, you said no.

BP: I don't get it. It's, you know, look, I don't need you guys to be fans of the Reds, I just need to know if there's something we want to keep here, it stays here. We don't need to know that Tucker Barnhart's in the f--king airport when we haven't spoken to Kyle Skipworth. I think we owe that f--king kid the right to be called and told that he's going to be sent down as opposed to reading that Tucker Barnhart is on his way from Louisville. I just... I don't get it. I don't get why it's got to be this way. Has it always been this way where we just tell f--king everybody everything? So every f--king opponent we have has to know exactly what we have. Which f--king relievers are available, which guys are here and which guys aren't here, when they can play, and what they can do. It's nobody's f--king business. It's certainly not the opponent's business. We have to deal with this f--king bullsh-t.

In the aftermath, some prominent sports journalists reminded Price of the role of the fourth estate. "Price was wrong to suggest that the Cincinnati Enquirer's C. Trent Rosecrans and other Reds reporters should withhold information that might not benefit the club," Fox Sports' Ken Rosenthal wrote. "I suspect he knows that. I suspect he will apologize. But the damage is done."
ESPN's Buster Olney chimed in as well:
Related
Before You Go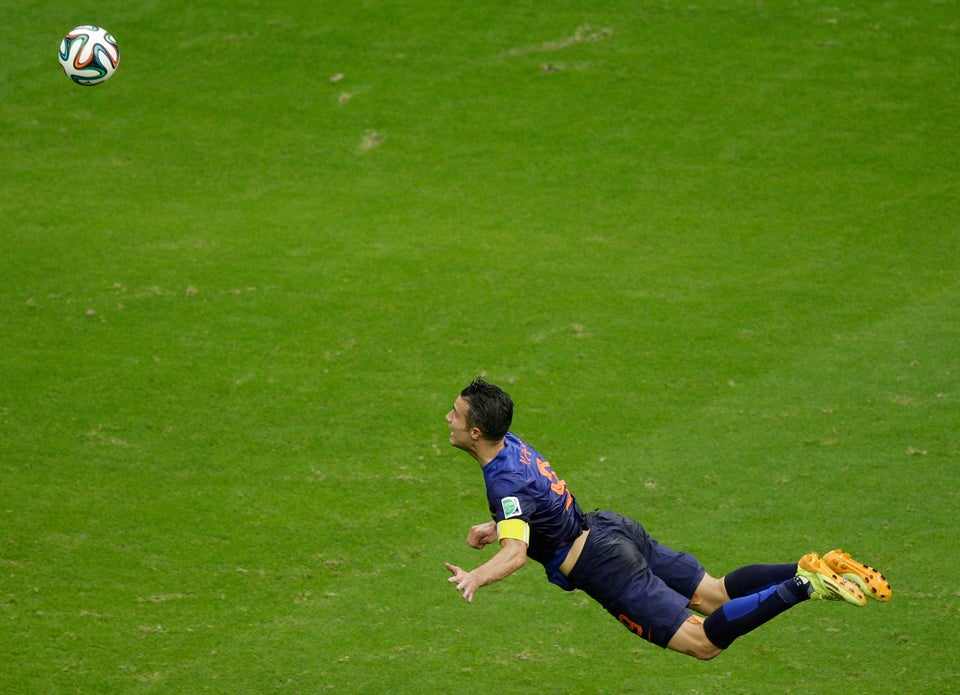 Amazing Sports Photos
Popular in the Community