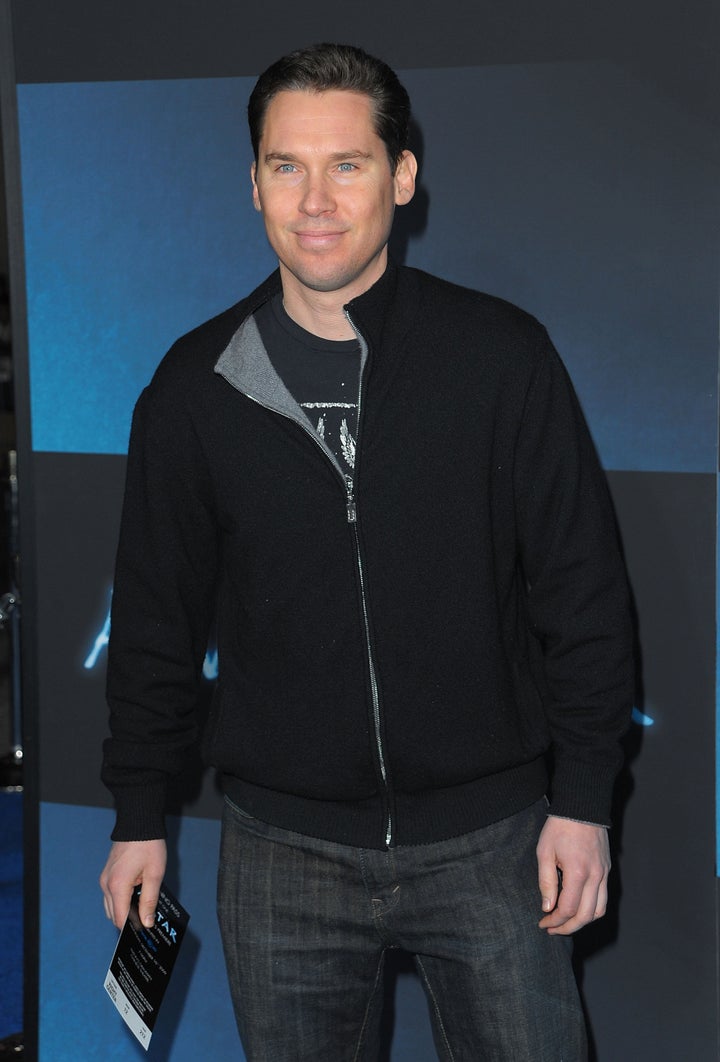 It has been five years since Bryan Singer's last directorial effort, "Valkyrie." That film -- a modest success at the domestic box office (and an even larger one overseas) -- was a reclamation project, of sorts, for both its couch-jumping star, Tom Cruise, and Singer, who was looking to rebound after the disappointing box office tally of 2006's "Superman Returns." But, something even more important may have come out of the production of "Valkyrie": Bryan Singer's Twitter account, of all things.
If you follow Singer's Twitter feed, you'll notice that he's busy promoting his new film, "Jack the Giant Slayer" (which opens this Friday) like any filmmaker with a Twitter account would be doing. But he's also kind of revolutionizing the way a filmmaker can use the social media platform: by bypassing the usual trade outlets and tweeting the casting news of his next film, "X-Men: Days of Future Past," himself, Singer is now a one-man media machine. As he explains, the roots of these actions started with "Valkyrie."
Singer's current project, "Jack the Giant Slayer," stars Nicholas Hoult (who Singer first met when he cast him as Beast in "X-Men: First Class") as Jack, who, yes, climbs a beanstalk and then fights giants. Lots of giants. And, actually, it's not just Jack up there: He has a team with him that includes Ewan McGregor (at his most charming) and Stanley Tucci (at his most over-the-top villainous).
I spoke to Singer while he was in London promoting "Jack," in what turned out to be a longer-than-expected conversation with the filmmaker about the trials of filming "Jack" (he's been working on it since 2009), returning to the X-Men franchise that made him a household name, and reflecting back on what went right and wrong with "Superman Returns."
Perhaps I'm reading too much into this, but at one point Ewan McGregor says the line, "I have a bad feeling about this." Was that a "Star Wars" reference?
Yes, it was! I can't believe I got him to say that.
Did you have to twist his arm?
No, I think we were just coming up with dialogue. I don't remember what happened, but he said it just trying to fill up space with lines like, "Where is she?" and "She's a resourceful girl" and "I've got a bad feeling about this." It's one of those filler lines.
It caught me by surprise because it wasn't overdone. The camera's not even on him when he says it.
Yeah, well, that's what's fun about this. We're not having a big closeup and wink, you know? If you're savvy, then you know. And, clearly, you are.
You've been involved with this movie since 2009. It has to be nice that people finally get to see this?
I'm very excited. I've enjoyed the testing process -- watching it with families. Especially the family recruits, when I'm sitting in an audience watching it with kids and hearing them giggle or kick the seats and have a good time. So, I am happy. And I'm happy that I'm done, finally. I'll have made two X-Men movies in the time it took me to make one "Jack the Giant Slayer" [laughs].
How do the kids respond to the violent scenes? I mean, I think our brains makes us think we're seeing more than we actually are.
Yeah, I mean, there's no blood or gore anything. And usually there's a wisecrack after anyone gets stepped on and eaten. So, tonally, it doesn't have the tone of nightmares. It's a fun movie with a bit of "The Princess Bride" energy in it and I think, that way, it makes it safe for the whole family -- as opposed to being truly scary.
"The Princess Bride" comparison is interesting. With Stanley Tucci's character, I couldn't help but reminded of Alan Rickman's Sheriff of Nottingham in "Robin Hood: Prince of Thieves."
Yeah! But, yeah, I was thinking more "Princess Bride" as a reference, though, I do remember that. I think you can only do this with exceptional actors -- where they can play it heightened -- and I knew that I wanted them to play their roles heightened. But, only a truly exceptional actor can actually play that heightened role and play it seriously and make it real. But, that helps remind you that you're safe and you're in a movie -- it's a movie world. People are talking differently, you know?
Why did the title change from "Jack the Giant Killer" to "Jack the Giant Slayer"? I was so used to the former, I keep saying that in conversation.
Yeah, yeah, of course. There was also the 1962 "Jack the Giant Killer."
I mean, both titles are accurate.
Yeah. You know, it happened after the Colorado tragedy. But, I think it was destined to happen anyway. I really think there was a concern that the word "killer" is a very contemporary word for "murderer." And "slayer" is a mythic expression: one slays giants; one slays dragons. So, I embraced the new title.
Were the delays frustrating?
No! The delays were the best things that ever happened. No, I was very happy to have the extra time to get certain things right. The visuals are very complex, more complex then what you'd have in an X-Men film. Because you're creating fully rendered CG characters and they have to be very real and living. And the lighting has to be right. And it takes a long time, so ...
Is there a particular scene that would have worked without the extra time?
Um ... [laughs] everything. A lot of things, yeah. More than just one scene.
You worked with Chris McQuarrie again on this movie. I'm surprised he's not more a part of your X-Men films, too.
We have! We have done an X-Men. He wrote the first "X-Men."
Oh .. that's right.
He's not credited. He's not credited. But he was one of the biggest influences on "X-Men 1."
I forgot about that. How does that work? Why didn't he get a credit?
Well, the true story ... it's a personal, strange thing. You'd have to ask him. It's a weird time and I think he'd ... I don't know, I think you should ask him. You know, he also has a better memory. He and I grew up together and everything, so we're very close. And he has a better memory than I do for certain things.
Are you most comfortable when you're working with him?
I am most, yeah. I feel like I'm in great hands and I trust him to, you know, get me out of trouble, so to speak. I also had a great experience, after Chris left the process, with Dan Studney who was the preproduction rewriter and he did an enormous amount of work on the picture, as well.
Nicholas Hoult is the lead in "Jack." Did you meet him during "X-Men: First Class"?
I was instrumental in casting him in "X-Men: First Class," with Matthew Vaughn, of course.
Did you think he'd be perfect for Jack, too, right off the bat?
Well, not at first. Not at first, but, little by little, he started to come in for Jack and talk about it and I started to warm up to the idea. I made sure I saw a lot of guys before I made that decision.
Were you worried about being biased because you got to know him on a prior movie?
Exactly. Exactly. And I want to make sure -- I want to be absolutely sure -- that he's the best option for the movie. And he was.
I've grown fond of your Twitter account. You've been bypassing the media to deliver casting news on your own.
I mean, I decided -- even though I was adverse to the idea, initially -- I decided that the next time I got myself involved in a movie that had a huge amount of attention already that I would use Twitter. As a way of connecting with fans, principally. And also as a way of clearing up misunderstandings so that people know. You know, they may hear that an actor is cast or hear somebody is going to be in it, but until I say it's so, that's the confirmation. And if there is some misunderstanding there -- I'll give you an example: On "Valkyrie" I wish I had Twitter. There was this whole thing going around that we were coming back to the United States to re-shoot scenes because the film was in trouble. And I was like, "No, we have scene that takes place in the desert and there are no deserts in Germany. We are going to shoot that scene. It is not a re-shoot. It is a scene. It's been in the script and it's on the schedule and it's on the budget and the movie is fine." And you can get ahead of stuff without having to call a press conference or wait until your next junket.

You mentioned you were adverse at first. Are you happy with the results?
I was adverse because I couldn't imagine why anyone would want to hear me say things like, "Hey, I just got up," or, "I had a cheeseburger." But, then I realized there are fans that want to be part of the experience and want to know that they're getting direct access. And I do my own Twitter -- I don't have anyone do it for me as you can see by the terrible spelling and poor grammar. The same thing on "Superman," we did these weblogs that were really fun. We didn't give too much away, but, to fans, we gave some stuff. And I intend to do the same thing -- it's got a good following and I'll delver more and more fun stuff once we start getting into full production and preproduction.
When I spoke to Sir Ian McKellen for "The Hobbit," I brought up that he was going to be in "X-Men: Days of Future Past." And he seemed a little cautious about talking about that until I mentioned that you had tweeted the news.
It was pretty recently that he phoned me up. I was at The Grove and he's like, "Darling, are you really doing this X-Men picture?" I'm like, "Yes! We start shooting April 15!" And he's like, "Oh, jolly good. Let me know." He just wanted to make sure it was true because I think he thought, he tweeted? You know, he hadn't had a script yet or anything. He still doesn't have a script, I don't think.
You certainly didn't sit the last two X-Men movies out. But is it nice to have full control again as director?
Yeah. It's just a good feeling. It's a good feeling because I'm anxious to work with these new cast members in the capacity of a director. And also to work with my old friends. And we've remained friends: Ian and I are great friends -- and Hugh. I just can't really wait to work with everybody on what is a very good story. It's a story that that really involves all of those characters and really puts them to good use. They're not just thrown in for the sake of it. And it's also a very epic story and takes place in multiple times. And, also you'll see, there will be things that haven't been in an X-Men film yet that fans and non-fans alike will appreciate.
There's a lot of excitement for it. I'm assuming you've noticed that.
Yeah! No, I noticed. Yeah, if I tweet something, it creates a lot of articles and a lot of things that they start talking about and debating about it. I don't read the Internet that much, but I have a friend who reads everything and tells me everything that's going on. You know, when we're trending or not.
Which is a lot of times, I feel.
Yes!
Is it more difficult to film a Superman movie than it is an X-Men movie? There are a lot of personalities with "X-Men."
Yeah, and they can all play off each other. With Superman, he's a very righteous character and there is only one of him -- and he's playing multiple roles, too. He's Clark Kent, he's Superman. So, it's very challenging. And if you talk to a lot of the comic book writers, he's very tough to write for. And they can't keep killing him or transforming him or doing something to him -- it's not easy. But, I'm very anxious to see the new one. I'm a fan of Zack Snyder, so I'm actually really anxious to see it. I like the material and I love Henry Cavill -- I think he's a great idea and he's a really good guy.
Though, I was looking forward to where yours would have gone next. I did like the idea of tying them to the original "Superman" and "Superman II."
Well, I think for audiences -- some audiences -- it was probably a bit too nostalgic. But, for me, I am such a terribly big fan of the original story and the original movie. The first act of "Superman: The Movie" is what taught me great actors and great gravitas can be brought to a comic book movie. There was Marlon Brando, Glenn Ford in this story. So, it's what inspired me to believe that the Sir Ian McKellens and the Patrick Stewarts could inhabit an X-Men movie.
That's an interesting point. How important is it to you to get the actor that you want?
Well, I just fought for great actors. If I couldn't get them, I would find others who were as talented. I mean, "Jack the Giant Slayer" was never driven by cast. Very few of my movies have been driven by cast. You know, "X-Men" was always driven by the characters and the universe. Hugh Jackman, you know, came out of musical theater. He was a guy who was playing Curley in "Oklahoma!" and he was Wolverine. So, you know, in "Jack the Giant Slayer," it's the giant. Even "Valkyrie," it was originally going to be a much smaller version, until Tom Cruise wanted to do it. So, I've tried never to make a movie that hinged on an actor. Because, then, the actor could change his mind -- and then you're screwed.
Mike Ryan is senior writer for Huffington Post Entertainment. You can contact him directly on Twitter.
PHOTO GALLERY
X-Men Actors
REAL LIFE. REAL NEWS. REAL VOICES.
Help us tell more of the stories that matter from voices that too often remain unheard.
BEFORE YOU GO