 At least one former "Today" alum was not impressed with the show's decision to bring in Sarah Palin as a co-host last week.
Bryant Gumbel, who led the show for fifteen years and returned to "Today" for its sixtieth anniversary reunion show, told Howard Kurtz that he was "embarrassed" by the move.
NBC brought in Palin as a response to Katie Couric's week-long stint on rival "Good Morning America." It became the most hyped iteration of the long-running morning show wars for some time. "Today" is pulling out all the stops to fend off a resurgent "GMA" in the ratings. Palin's one-day gig helped top the ABC show. ("Today" also brought back Meredith Vieira, officially dubbing her a "legend."
Palin was both interview subject and host during her Tuesday appearance, shifting from heated denunciations of Barack Obama to light-hearted conversation with Tori Spelling.
Gumbel had more choice words about the state of the morning shows.
Hosts "used to be judged not just on their popularity level but the extent to which they were capable of interviewing someone or reporting on a situation, or able to have a degree of gravitas," he told Kurtz. "Now that is secondary to being popular."
Gumbel won't have to worry about his old friend Matt Lauer, though -- the cornerstone of "Today" signed a new long-term deal last week.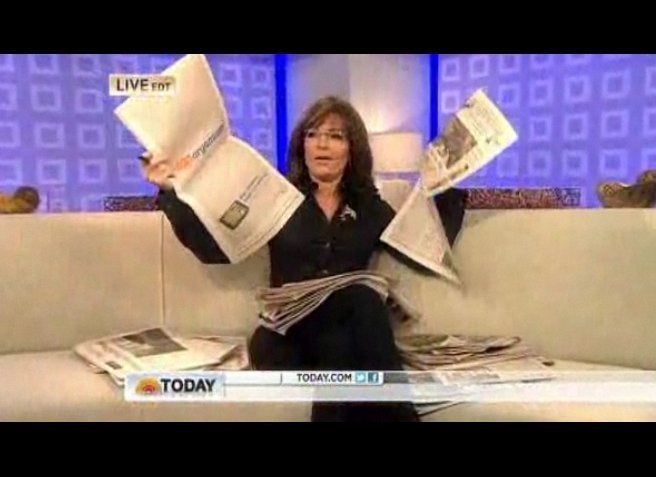 Sarah Palin On 'Today'
Popular in the Community