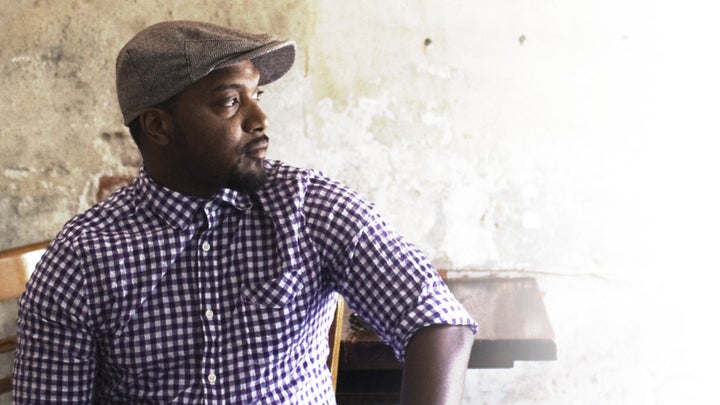 In the dead of winter, Bryant Terry is dreaming of Detroit Summer.
The multiracial, inter-generational collective founded by Afro-Asian couple and food justice pioneers James Boggs and Grace Lee Boggs has functioned as a source of inspiration in Terry's personal life -- he, too, is married to a Chinese-American woman -- as well as in the creation of his first, second and, now, third cookbook, The Inspired Vegan.
VEGAN
Terry's culinary roots and devotion to social change through food date back before the Boggs, however, and before Detroit was what's being called a hotbed for the food justice movement. It is, he says, inherent.
"I grew up in Memphis, Tennessee and both of my grandfathers grew up on farms that their families owned in rural Mississippi," he says. "When they moved to the city [of Memphis] they brought with them these agrarian traditions and a desire to grow their own food, a desire to connect with the land, a desire to share their bounty. That deeply impacted my thoughts around the power that we have to produce food for ourselves and to feed our families," he adds.
The disempowerment that comes from relying on others for nourishment is a message Terry credits his grandfather for teaching him and the one that lies at the core of his eco-cooking.
"This ethos around eating locally, seasonably and sustainably is the conversation du jour," Terry says. "More people are starting to understand the importance of these values and they've moved from the margins to the center over the past decade that I've been doing this work."
What Terry also hopes will move from the margins is the idea that soul food can be healthy.
SOUL
It's a stigma he attempted to negate in his 2009 book Vegan Soul Kitchen: Fresh, Healthy, and Creative African-American Cuisine. "Part of my desire to create that project was me being so angry at the way in which African-American cuisine is vilified, as the bain of African-American health," he says. The belief that soul food consists solely of deep-fried meats and sugary desserts simply isn't true. Nor is it true that most African-Americans are eating them with that kind of frequency.
"When I consider my own family and the people in the community in which my family grew up, these are not the foods people ate on a daily basis -- as if people were eating fried chicken for breakfast and red velvet cake for lunch -- these were celebratory foods," he says.
To the contrary, Terry adds, the community relied on nutrient-dense leafy greens, tubers and legumes, foods that most physicians or advocates of sustainable eating would argue we all should be eating.
"My goal is to revive these traditions...and say no, African-Americans can have a healthful diet and we don't have to look any further than our own cultural food ways," Terry says. "I simply want to challenge people to move beyond obvious ingredients and dishes and discover the hidden narrative of African-American cooking."
KITCHEN
Terry's fueling his mission from his own front yard, where he grows enough fruits and vegetables to share with family and friends. The rest gets prepped in a variety of Afro-Asian flavored dishes and served alongside the music, books and films that inspired them.
"At family gatherings," which he says included Sunday dinners, "people were singing, somebody was playing the piano, people were eating, so those things intersect for me."
Terry's "Detroit Harvest" menu, partially featured below, includes music suggestions from five Detroit artists including Aaliyah, The White Stripes and J Dilla, and books such as Grace Lee Boggs' Living For Change.
"There's this chasm in our contemporary society where food is on one side and art and culture and community is somewhere else. I'm part of this movement to reintegrate all of those things."
Popular in the Community