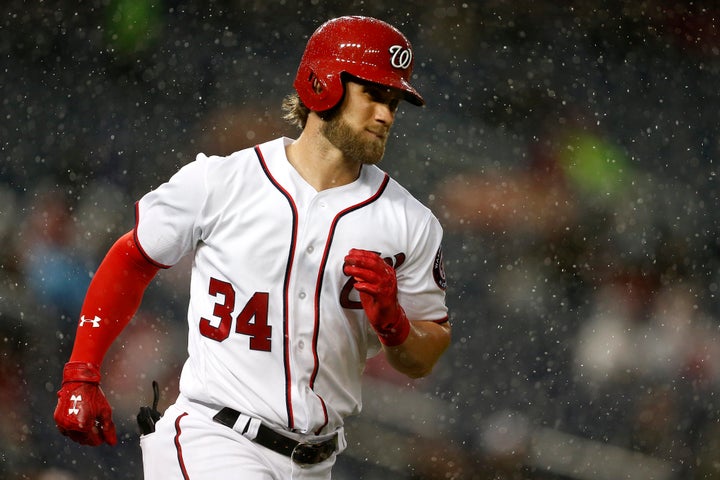 The Washington Nationals star told a group of youth baseball players on Saturday that awards for merely playing the game are a no-win situation.
"As much as they might tell you, 'Oh, it's OK you guys lost,' but no, Johnny, no. No participation trophies, OK? First place only," he said in a Q&A with youngsters from the D.C. area.
Harper got laughter and applause, so apparently the message hit home somehow.
He, for one, probably has no use for a participation trophy.
Popular in the Community