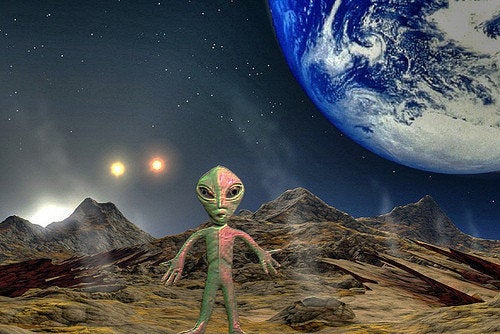 Bryn Mawr College announced Thursday that it will partner with the Bithnian University of Science and Technology "in the first intergalactic partnership between a liberal-arts college and an alien research university."
"Global partnerships are so 2010," Bryn Mawr President Jane McAuliffe said in the announcement. "Bryn Mawr is simply beyond global, and we are boldly going where no college has gone before. Our students need to learn to be intergalactic citizens."
Bithnian University Chancellor Figrin Dahai said that the school's students "need to be better critical thinkers and more engaged members of the intergalactic community."
Bryn Mawr officials described Bithnian's campus, located in a solar system decimated by a chemical war, as "quite lovely."
The school plans to add a teleportation device to a campus building ahead of the partnership's Sept. 2011 start date.
It is not known at this time whether or not the announcement is an April Fools' prank. See the full press release here.