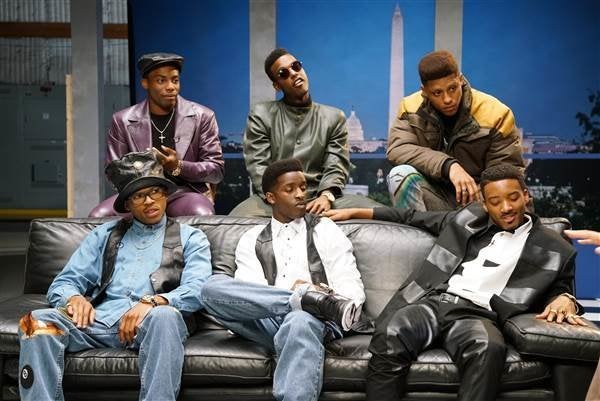 Before the Backstreet Boys, NSYNC, or even New Kids On The Block took the music world by storm, New Edition helped create the blueprint for future boy bands.
The five-man group had hits like "Candy Girl," "Can You Stand The Rain," and "If It Isn't Love" in the 1980s. Now their story is being told on BET in a three night miniseries, "The New Edition Story." In it, Bryshere Gray, who's known for his breakout role as Hakeem Lyon on Fox's hit series "Empire," portrays one of the group's founding members, Michael Bivins.
The miniseries, which also stars Gray, Luke James (as Johnny Gill), Woody McClain (as Bobby Brown), Elijah Kelley (as Ricky Bell), Algee Smith (as Ralph Tresvant) and Keith Powers (as Ronnie DeVoe), follows the multi-platinum group's start in the Orchard Park projects of Boston's Roxbury neighborhood and their tumultuous journey as they became one of the most influential groups in music.
Bivins later created the group's spin-off act Bell Biv DeVoe with groupmates Ricky Bell and Ronnie DeVoe. He also discovered future notable boy groups Boyz II Men and Another Bad Creation, as well as the female R&B trio 702.
Of playing Bivins, Gray told The Huffington Post: "It was a life-changing growth experience. Playing a fictional character in Mr. Hakeem Lyon that the world knows and now playing a real character who's living, for me, it spoke to me. Because New Edition has real fans and make real music. So I wanted to play someone who influenced hip hop and R&B in a real way."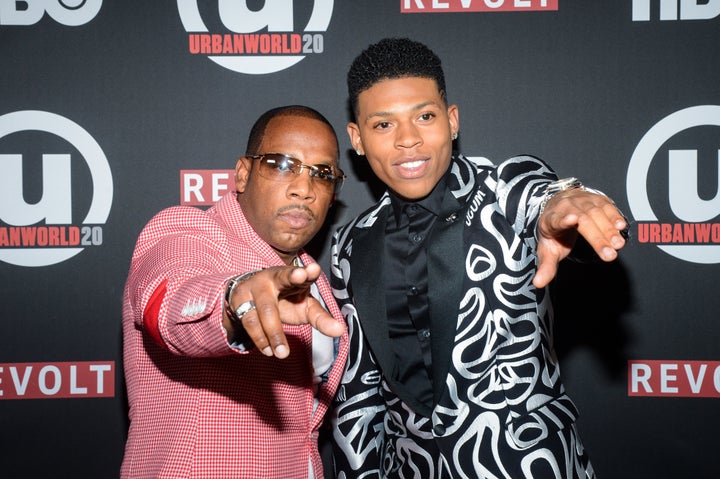 Gray, who records under the moniker Yazz The Greatest, added that he admires Bivins' ability to stay grounded.
"One thing that stuck with me and spoke with me was how to take on the industry," he said. "At the time I was doing 'Empire,' I was on tour, and I was dealing with personal issues at the time and then I had to get into character for Michael and go into boot camp. And he just told me to 'keep good people around' me, 'keep God first and stay focused.'"
Gray hopes millenials will watch the film and appreciate the magnitude of New Edition's impact on popular culture.
"They were the first urban boy band who were selling out Madison Square Garden three times a day. And they were doing that on a consistent basis," he said. "And they kind of made it possible for colored people like us to be taken care of seriously in the music industry."
"And from New Edition, there was Boyz To Men, and there were other groups created from that era that they came out on. New Edition has set the path for a lot of up and coming artists to today."
The six-hour, three-night premiere of "The New Edition Story" airs Jan. 24 - 26 at 9PM/ET on BET.
Before You Go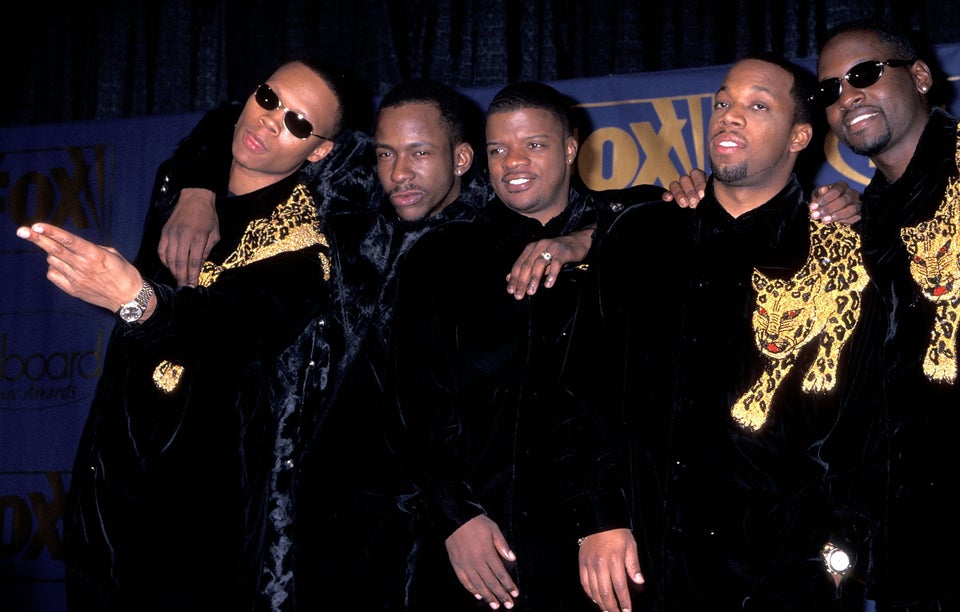 New Edition Photos
Popular in the Community