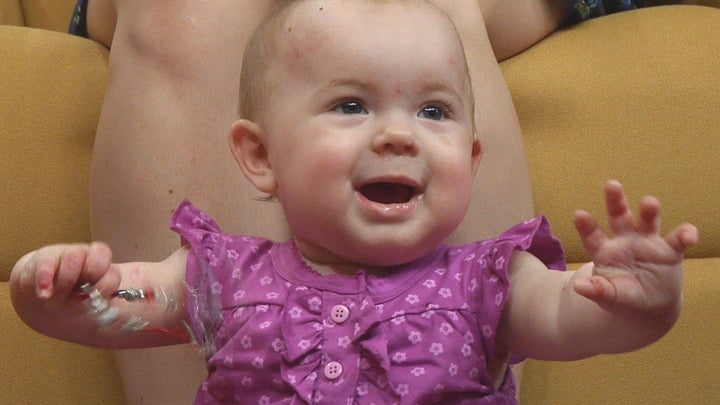 Imagine, as a parent, not being able to touch and hold your baby. Two parents are on a mission to raise awareness for their little girl's little-known condition that prevents them from doing just that.
Brayce Brewster and Brendan Murray of Tuscon, Ariz. are spreading the word about their 9-month-old daughter's struggle with "the worst disease you've never heard of." Baby Brystal suffers from Epidermolysis Bullosa (EB), an incurable disease that causes skin to blister at the slightest touch, KGUN reports.
After being born without skin on her left leg, the infant is confined to wearing bandages at all times, and is unable to withstand even her own parents' touch.
In reaction to this life altering struggle, her parents have committed themselves to raising awareness of EB through their blog, and to encouraging the medical community to tackle this presently incurable disease, KGUN9 reports.
"There needs to be a cure," father, Brendan Murray explains. "One in 50,000 babies gets [EB]. It's rare, but it's still out there. Nobody knows about it."
Brystal's mother, Brayce Brewster, began blogging three months after her daughter was born. She documents every detail of the nine-month-old's journey -- from the pain she endures during bath time to her first words -- in order to educate the public regarding the perpetual struggle of life with EB, and explains that it has yielded an incredible reaction.
"I know there isn't anything I can do to change it, so I accept it," Brewster wrote in an entry. "I am so thankful for everyone we have met. I don't know where I would be without the support of all of them."
Zink raised both awareness and money for the EB community during her 'I Refuse' campaign by selling shirts, informational cards items to support those struggling with the disease.
While treatment has yet to be found, Brewster explains that despite the struggle, she could not imagine life without Brystal.
"I honestly feel like [Brystal] was sent to me to show me what life is really about and to show me the true meaning of love and life. I wouldn't trade one day, one moment not even a bandage change for an easier life. A life without Brystal."
Related
Before You Go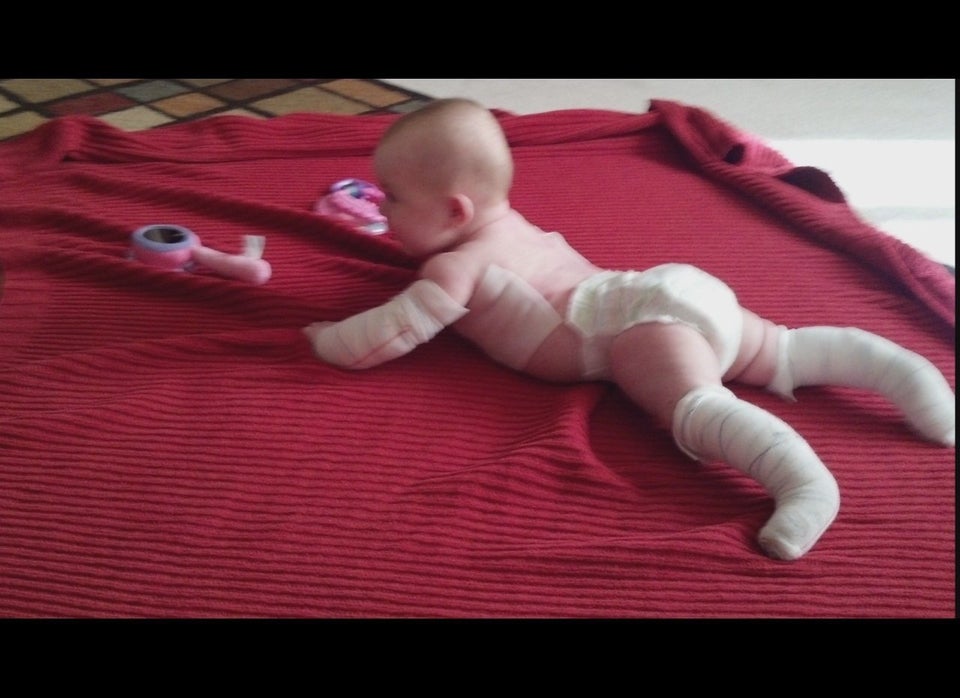 Baby Brystal
Popular in the Community