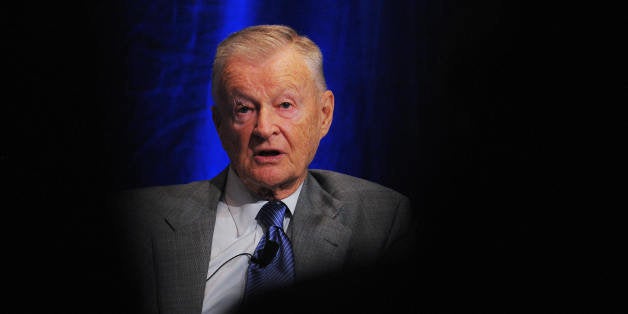 Former US National Security Advisor Zbigniew Brzezinski came out swinging in an interview on CNN's Fareed Zakaria GPS show on Sunday. He challenged Europe's leaders to stand up to Russian President Vladimir Putin in the wake of the crash of the Malaysian airliner in eastern Ukraine, which US and Ukrainian intelligence believe was shot down by Russian-supplied surface to air missiles.
"My sense is that the European public opinion is aroused," Brzezinski told Zakaria. "This humanitarian issue is so tragic, so painful, so cruel and so unnecessary that the Europeans are beginning to be moved. But each of the major European leaders has a role to play.
Chancellor Merkel has to face the fact that her predecessor, also a chancellor, was one of the creators of Europe's dependence on Russian energy supplies. Does Europe want to become a satellite? I think President Hollande has to face the fact that he cannot now, at this moment, be sending advanced arms to help Russia.
Prime Minister Cameron should face the fact that the city of London has become a Las Vegas for Russian financial transactions that are self-serving.
There are responsibilities these leaders have to face and they have public opinions which I think are becoming increasingly aware that this is truly a moment of decisive significance for the future of the system -- of the world system." Asked whether a new Cold War between the West and Russia was in the offing, Brzezinski responded "We're not starting the Cold War. He (Putin) has started it. But he has gotten himself into a horrendous jam. I strongly suspect that a lot of people in Russia, even not far away from him who are worried that Russia's status in the world is dramatically being undermined, that Russia's economically beginning to fail, that Russia's threatened by the prospect of becoming a satellite to China, that Russia's becoming self-isolated and discredited."
Calling all HuffPost superfans!
Sign up for membership to become a founding member and help shape HuffPost's next chapter