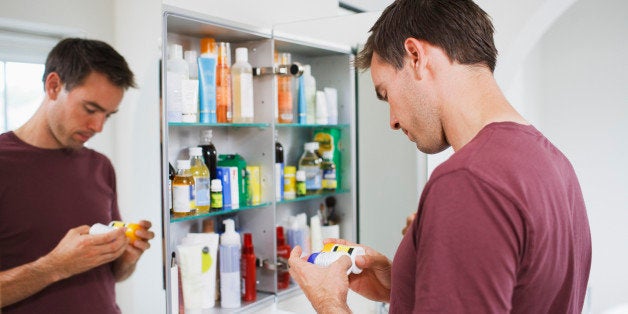 The Synocate Pyramid is a mental model for college admission - at the base is academics, in the middle is activites, and at the top is vision. We are often asked how the regular college admissions process translates to admissions to BS/MD or BA/MD programs (also known as "direct medical programs"). The Synocate Pyramid still holds, but the importance of vision (also thought of as "passion" or "maturity") is even greater, because these programs are essentially evaluating you not just as a prospective undergraduate student, but also as a prospective medical student, all at the young age of 18.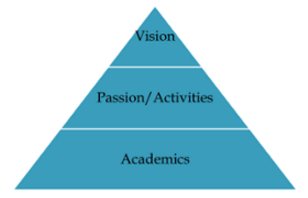 Because vision is so important, this article will break it down for you by giving you examples of student visions and how the students channeled their visions into concrete activities that they could talk about on their college applications. As you can see in the examples below, your vision for your career in medicine does not have to be limited to the basic sciences - visions can range from policy and debate to engineering and beyond.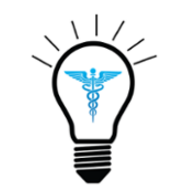 Student A's dream was to not only become a physician, but also a policy expert who could direct government policy and public priorities to achieve better community health. She was first inspired to pursue this path when she watched the surgeon general speak on TV. To work towards this vision, she:
1. Joined policy debate at her school & actively participated in local and national competitions
2. Emailed professors in health policy at local universities and colleges, to ask for shadowing and research opportunities
3. Founded an organization at her school aimed at raising community awareness for various health issues and engendering public support to fix them
4. Given her interest in global health, her club partnered with organizations such as End7 to help fundraise and teach people about global issues in healthcare
Her demonstrated commitment to health policy and her outspoken leadership for issues she was passionate about truly demonstrated her vision, and she was accepted to 3 BS/MD programs.
2) Basic Science & Research
Student B's dream was to become a physician-scientist. She had gotten involved in research early on, by participating in her school science fairs. Because she loved research, she wanted to incorporate this passion into her desire to become a doctor. To build on this vision, she:
1. Contacted professors at local colleges and universities who were doing research in fields she was interested in, such as biochemistry and microbiology.
2. By doing this early in 10th grade she was able to work on the project for three years, eventually becoming the co-author of a paper by her senior year
This demonstrated interest in research really helped her vision to shine through and made her a very mature and impressive BS/MD candidate. She was admitted to 5 BS/MD programs.
Student C's academic interests lay in engineering, but he also wanted to be able to translate devices that he built directly into improved patient care. His interest in engineering came from her time spent on his school's robotics team since fourth grade. His interest in medicine came from hospital volunteering that he did as part of his school's National Junior Honor Society. To merge his two passions, he:
1. Took up a NASA internship in high school, which focused on medical devices for cancer therapy
2. Joined his school's National Technical Honor Society
3. Participated in engineering camps and competitions at universities across the nation, taking up projects that were specifically focused in medical devices.
His innovation and engineering skill was beautifully catalogued through his internships and projects, which helped him to present a cohesive story of his vision and earned him a spot at 3 prestigious BS/MD programs.
Visit www.synocate.com for more information on BS/MD admissions and college admissions.
Calling all HuffPost superfans!
Sign up for membership to become a founding member and help shape HuffPost's next chapter