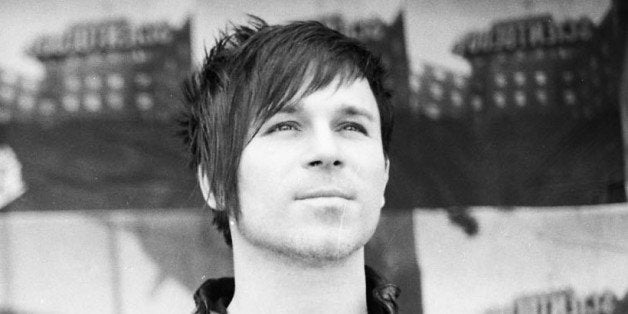 Brian Transeau has been making music as BT for nearly two decades now, thriving and surviving the rise and fall of dance music in the United States and abroad well before today's youngest crop of electronic dance music festival attendees had heard their first four-on-the-floor beat.
He has hardly let up: In addition to having composed a number of movie scores, BT continues to release music. His latest album, "A Song Across Wires," dropped earlier this month and spent the summer traveling transversing the globe performing. The LP, which BT told HuffPost Entertainment is meant to inspire "a feeling of unbridled euphoria and joy," is his ninth and features the likes of Arty, Adam K, Nadia Ali, Tritonal and a bevy of other diverse talents.
We recently traded emails with the 41-year-old composer, producer and DJ. The results are available for your reading pleasure below.
This is hardly your first year out, and touring can be a grueling thing. What in particular keeps you going and feeling as though you want to traverse the globe year after year?
It's often said that the world is small and we throw around phrases like "global community." The world is immense, both culturally and physically. The difference between Guangzhou and Shanghai are stunning. I love culture and especially indigenous music. That alone informs my passion to travel. Secondly, the response from fans and crowds in remote corners of the globe is one of pure gratitude. Finally, after 3000+ hours under a hundred feet of water, I'm one hard DMT to please. I like to do fly shows to dive!
What's something you see in the younger crop of producers and DJs who have exploded at a much faster clip than past generations that bothers you? This doesn't necessarily have to be personal, but is there anything you think is falling to the wayside?
Not at all, I think it's a sign of a broader and systemic cultural phenomena. There are actually young producers coming up with interesting and disruptive ideologies and esthetics and that pushes forward our culture as a whole. As to the sustainability of this current phenomena, time will tell. I for one find the disruption exciting. I think if you have nothing to actually say or have done the same idea over and over for 10 years, this would be a scary time. For me personally, I have never felt more creatively powerful and my heroes all began their best work in their 50's. I acquire more wisdom, depth, nuance and strength every minute. I wouldn't trade places with anyone.
On the flip side of that, what's something that you're really inspired by in the current wave of dance music's popularity?
I've always been an army of one with attention to detail. For the first time in my career I feel a kingship with other creatives. This is awesome.
Do you think this is a good time for pop?
To me personally the height of culturally relevant pop music as an art form occurred from '81' to '87. It's all down hill from there, in my humble opinion.
Who is an artist that you find inspiring (across any discipline)?
Claude Debussy, Carlos Castaneda, Henry Miller and Pablo Neruda.
What's next, aside from touring the album and pushing it?
New software launch from my development partnership with iZotope first quarter NAMM 2014 and scoring a 13-episode drama for ABC entitled "Betrayal." I'm excited for this fall.
REAL LIFE. REAL NEWS. REAL VOICES.
Help us tell more of the stories that matter from voices that too often remain unheard.
BEFORE YOU GO
PHOTO GALLERY
Celebrity News & Photos