A house in Park City, Kansas, where infamous BTK serial killer Dennis Rader killed his neighbor has been sold at auction at slightly more than half its appraised value.
The 960-square-foot, ranch-style house was formerly the home of Rader's neighbor, Marine Hedge, who was 53 when he strangled her in 1985. She was one of 10 people killed by Rader between 1974 and 1991.
The home was auctioned off Tuesday night for $35,000, plus a $3,500 premium buyer's fee for a total cost of $38,500. That's substantially less than its $59,400 appraised value, Kansas.com reported.
Auctioneer Jack Newcom told the website the bid was about what he expected, but couldn't provide information about the buyer and didn't ask about the buyer's plans for the property.
Rader, 68, was known as the "BTK killer" because his M.O. was to "bind, torture and kill" his victims.
"The BTK story is my family's story and the Hedge's family story, this part of it at least is shared with my family, and so I came here to show my support of the victims' families and my heart goes out to them," he told KSN.com.
He hopes that whoever bought the home decides to level it out of respect to the victims, which is what happened to Rader's house after it was acquired by Park City in 2005.
"I kind of wish it would get leveled, and that my house would get leveled, and all the other places where BTK did his monstrosities, I think they should all get leveled," Otero said.
The current owner wasn't required by law to mention the new owner. Newcom reminded the crowd about the 1985 murder before the bidding started.
"We're not trying to capitalize on it; we're just trying to sell it," Newcom told bidders, according to the Topeka Capitol-Journal. "And not do anybody wrong in the process."
Rader was arrested in 2005 and is currently serving 10 consecutive life sentences at El Dorado Correctional Facility in Kansas, with an earliest possible release date of February 26, 2180.
CORRECTION: An earlier version of this story stated that BTK killer Dennis Rader used to "blind, torture and kill" his victims instead of "bind, torture and kill"

Related
Before You Go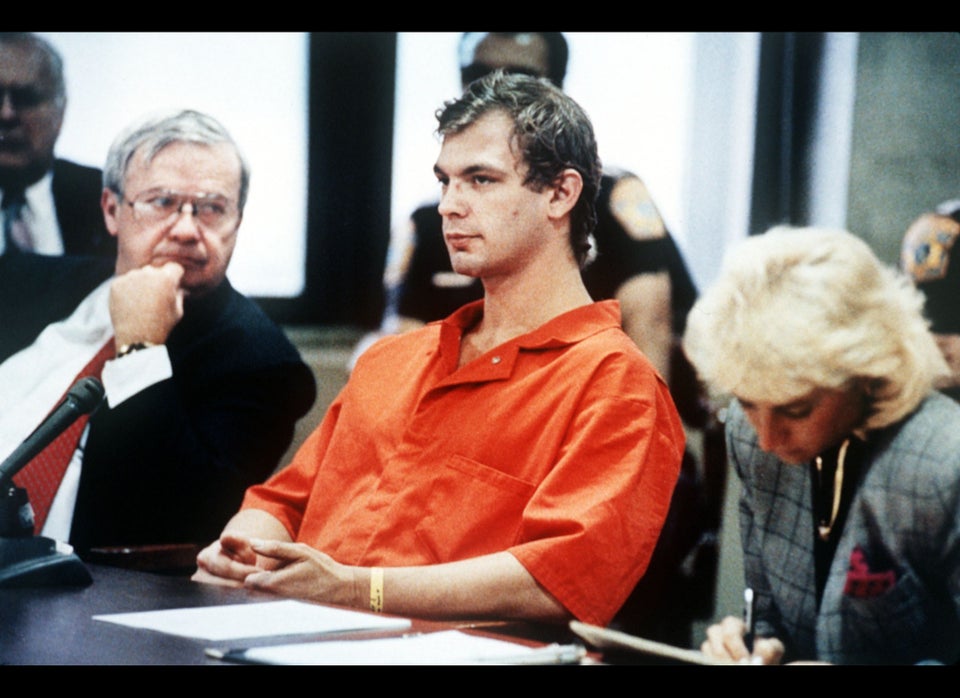 Infamous Serial Killers
Popular in the Community