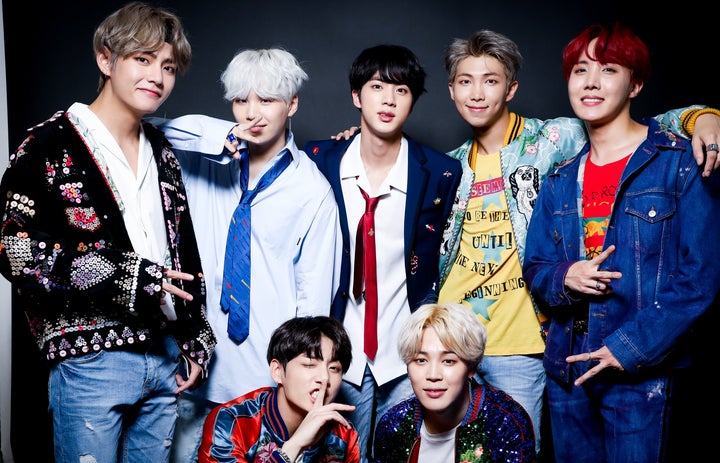 After a stunning performance at Sunday's American Music Awards, K-pop group BTS has something else to celebrate.
Guinness World Records revealed in a statement sent to HuffPost that as of Tuesday, the band holds the world record for most Twitter engagements.
The Seoul-based seven-member boy band now officially holds records for both most Twitter engagements as well as the slightly more specific title of most Twitter engagements for a music group.
To determine the record holder, the organization looked at average retweets an account receives per tweet. According to Guinness World Records, the group has amassed an average of roughly 252,200 retweets per tweet on Twitter to date.
For comparison, runner-up Harry Styles has received an average of 165,473 retweets. BTS' other official accounts bts_love_myself, associated with the band's partnership with UNICEF, and bts_bighit have drawn in an average of 103,290 and 72,739 retweets, respectively.
With a fiercely loyal fanbase and moves so fire, it's not exactly surprising they achieved such an accomplishment.
Seriously, just look at them.
The group's performance of hit song "DNA" at the AMAs that set social media abuzz helped boost their social media standing. The visibility of the award show helped BTS draw in new fans who were just discovering them for the first time.
Viewers at home weren't the only ones bugging out over BTS either. Celebrities who attended the event tweeted about their admiration of the group.
Now, what will they do next?
Popular in the Community