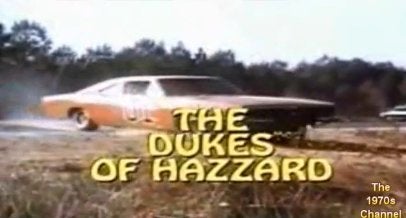 According to his profile page on PGATour.com, Bubba Watson has racked up $12,406,146 in career earnings.
So, the 33-year-old Florida native who rose up from a community college in Alabama to the pro tour certainly can afford the occasional luxury item.
On Saturday, Watson made a purchase that should make him the envy of thirty-something guys in the South: He purchased the iconic car from "The Dukes Of Hazzard." This is not the first auction of an expensive ride that Watson has been involved with. In June 2011, he sold his flat black Mercedes G55 on eBay for $108,000. After purchasing the car at an auction, Watson tweeted about his big purchase and included a picture of himself with the recognizable orange 1969 Dodger charger dubbed the "General Lee."
WATCH INTRO DUE TO "The Dukes Of Hazzard"
According to Autoblog, the famous 82-foot jump over the police cruiser resulted in the General being totalled. Eventually, Lee 1, as it was known in relation to the many other cars used in the show through the years, was painstakingly restored. And, now, it belongs to a buy named Bubba -- just a good ol' boy never meaning no harm.
WATCH: ABOUT General Lee 1
Popular in the Community