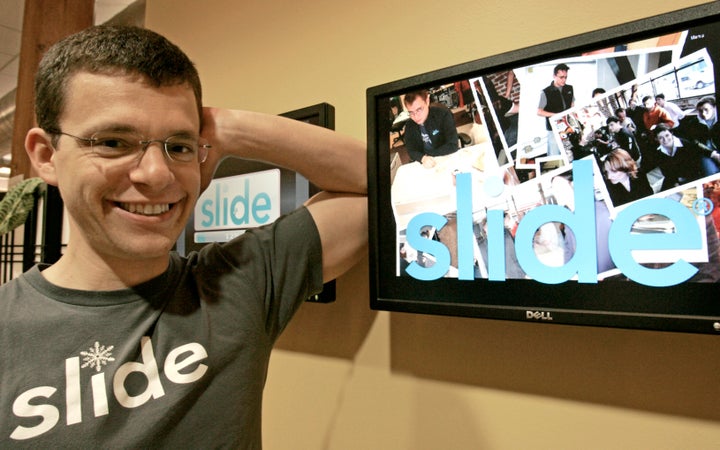 (SAN FRANCISCO) - A year ago, Mike Maples's investment firm, Floodgate, was investing in young companies at a pace of two or three every quarter. Now, he's backed just one start-up all year and puts a big chunk of the blame on spiraling price tags.
"Relative to the risk I have to take, I can't justify paying that high price," said Maples, who invested $25,000 in microblogging service Twitter five years ago and $500,000 in textbook-rental company Chegg four years ago, each of which has since exploded in value.
Backing a company at its early stages has become a lot pricier: valuations are often a third more to double what they would have been just a year ago, venture capitalists say.
That leaves funds that back companies early on with a stark choice: pay more, or risk missing out on the next Twitter or LinkedIn. This is changing how Silicon Valley operates in subtle but important ways, venture capitalists say.
One clear sign is the shifting definition of "early stage." Traditionally, that was angel, A or B rounds, which everyone understood to mean a company was generating no revenue, or very little. Companies expected just a few hundred thousand dollars at the angel stage, $1 million to $10 million at the series A round, and $10 million to $20 million in a series B round.
But now, with technological advances and rapid-fire reputation building due to sites like Facebook, companies can within months hit revenue and customer milestones that would have taken years before. They're demanding more cash to match.
NO DISCOUNT WITH GROUPON DEAL
Online-deals service Groupon, which received $30 million in B-round funding in late 2009, was an early example. That "was a growth round," said Peter Barris, managing general partner at New Enterprise Associates (NEA), which took part in that round after making a $4.8 million A-round investment the year before. "The business model was proven, and it was a matter at that point of getting more capital to expand in more cities."
An A round can now top $15 million and B rounds $40 million. Just this year, weather-insurance company WeatherBill raised $42 million in a B round; Flipboard, which puts social-media feeds into a magazine-style format, raised $50 million.
Also this year, mobile-gaming company TinyCo won an $18 million A round, and game developer Funzio landed $20 million.
Part of the issue, seasoned players say, is the increasing numbers of investors willing to get involved at the early stages, creating outsize demand. Barris's NEA, for example, has set up a fund specifically for seed-stage investments.
And increasingly, start-ups want terms that disfavor early-stage backers, said Redpoint partner Geoff Yang, especially at seed level. For example, many seed investments take the form of bridge loans, which are riskier for investors.
Yet the boom is largely limited to specific fields such as the Internet, mobile, and cloud computing, investors say. In other fields, valuations are often down. Venture investments in cleantech, for example, totaled $1.83 billion in the second quarter, the Cleantech Group research firm said on Wednesday. That's down 10 percent from the same time last year.
Perhaps the best-known example of a richly valued company is photo-sharing service Color, which raised $41 million from Sequoia Capital, Bain Capital and Silicon Valley Bank in its first funding round. So far, it has a negligible number of users.
Color illustrates the clout of companies with proven teams. Color founder Bill Nguyen also founded music service Lala -- sold to Apple two years ago for $80 million.
Another group of companies that investors say expect pricey valuations: any outfit that was part of Y Combinator, a Silicon Valley boot camp for start-ups. Graduates of the three-month program include success stories such as cloud-storage company Dropbox and accommodation-network Airbnb.
"Now you have companies that have not yet achieved those results, but expect to have the valuation of a company that has," Maples said. "You say, 'OK, that company is in crazyland.'"
In addition to the high cost, Maples said, too many start-ups have me-too business plans, such as wanting to become a Twitter for various sub-sectors of the population.
As for his one new investment of 2011? Maples participated in a $1.7 million round for SBR Health, a video service for doctors and patients.
(Reporting by Sarah McBride; Editing by Braden Reddall and Steve Orlofsky)
Related
Popular in the Community