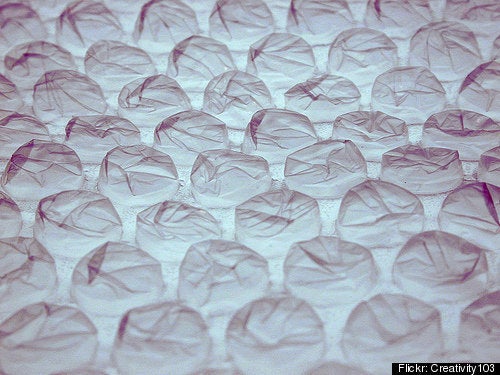 It's Bubble Wrap Appreciation Day today, Monday, Jan. 25, 2010, a day honoring the conception of the bubble wrap 50 years ago.
"Spirit 95" Radio, a local radio station in Bloomington, Indiana, officially started Bubble Wrap Appreciation Day in 2001 with a number of events to celebrate the anniversary.
Sealed Air, the company which first made bubble wrap, adds on its Web site that the day is celebrated every year the last Monday of January.
NPR reports that this is the 50th anniversary of the product, which first launched in 1960.
So how can you celebrate?
The easiest way is to get lost on BubbleWrapFun.com, and pass that Web site along to your friends and family. The site is filled with online games, trivia, and more, all related to bubble wrap.
Popular in the Community