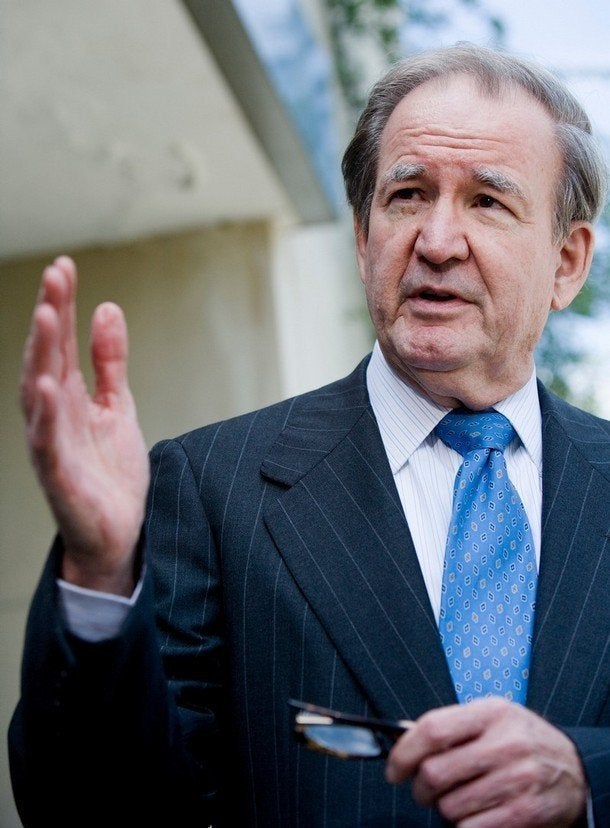 Pat Buchanan acknowledged to MSNBC anchor Tamron Hall on Tuesday that his party is facing a severe "demographic problem" in the years to come -- specifically, the GOP is on its way to becoming an all-white party.
"There's a real demographic problem with the Republican Party," Buchanan said. "It is a heavily white party, quite frankly. And as a share of the electorate, that is diminishing and Hispanics are growing very rapidly, Asians are growing rapidly, and by two-thirds they tend to vote Democratic."
Buchanan told Hall that the party is losing young people as well.
"Young people increasingly are more liberal and more socially moderate, and they move away from the Republican Party," he said. "These things are undeniable, the Republican party ... is in tough shape."
But Buchanan said the party shouldn't be written off just yet, and said Republicans have made impressive comebacks from deep deficits before.
I went though the Goldwater disaster, when we were down to 140 House seats and we were dead forever, and I came with Nixon in '66 and we won 47 House seats and we won 5 out of the next 6 presidential elections. I don't think that's necessarily in the cards, but I think it'd be foolish at this point when Obama is at his peak, really, to write off the Republican party for 2010.
Popular in the Community