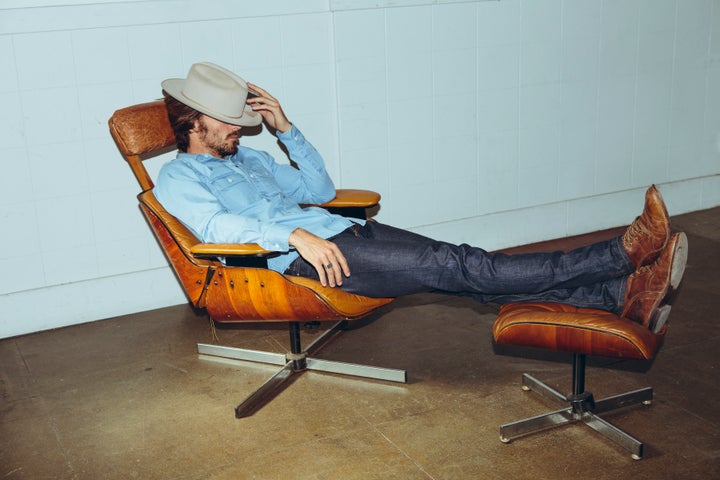 If you're a guy who wants to look great, but doesn't want to spend a lot of time shopping, we've found the perfect clothing label for you: Buck Mason.
Sasha Koehn and Erik Schnakenberg started the Los Angeles-based menswear line back in 2013 because they felt the market was void of well-made staples. Their made-in-America, direct-to-consumer business model allows them to keep prices low and quality high, a rarity in the industry. A basic cotton T-shirt starts at $24 and their jeans average about $135 a pair. While the simplicity of their product is part of the genius, their clothing packages are what really set them apart. Through their e-commerce site, Buck Mason offers pre-packaged clothing bundles that group together classic items, like chinos, oxfords, tees and belts. Guys can buy them all at once, which basically eliminates the possibility of messing up when getting dressed, since one package contains multiple staples that can be mixed and matched.
We chatted with Koehn and Schnakenberg to find out a little more about Buck Mason and how they managed to create something that stood out in a saturated market.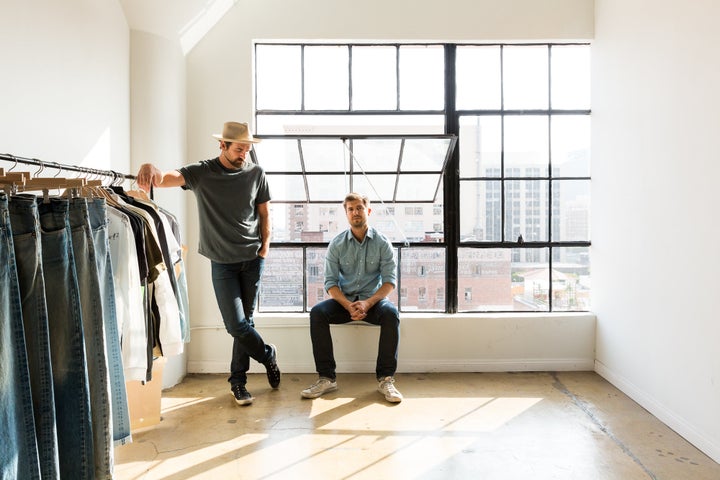 Why did you decide to start Buck Mason?
Sasha Koehn: A few years back, I was visiting my family in Cleveland when I stumbled upon these old, abandoned factories, and it dawned on me that very few American companies actually make stuff here. I looked into it, and discovered that 97 percent of the clothing purchased in America is made overseas and that almost all of it is sold at a retail mark up of over 600 percent. That was really my call to action, and I knew I could build something around that.

Erik Schnakenberg: At the same time, we didn't want to be putting more filler out into the world. We wanted to create a brand that manufactures domestically, but that also produces value; garments that are timeless, and mean something.

SK: We wanted to simplify the male wardrobe to a clean, effortless style that we felt could stand the test of time. Our designs are derived from classic American staples that men feel comfortable in.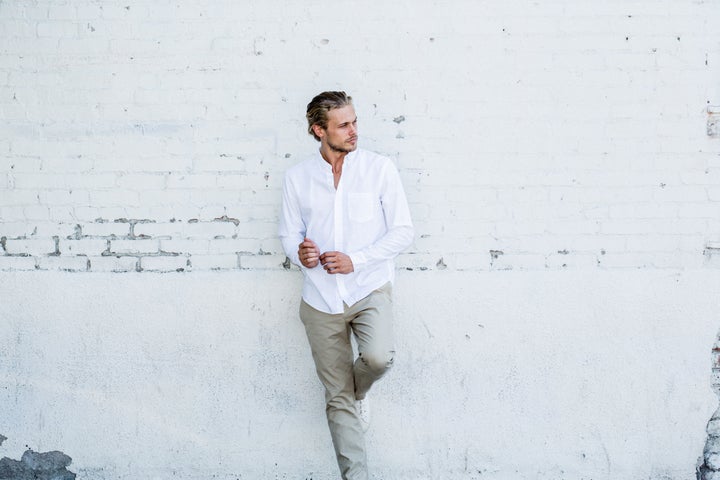 Describe the guy you are designing for?
ES: There is a group of men who want to look great but don't necessarily care about fashion or trends. They want to invest the least amount of time possible to achieve a sophisticated, cool style; they probably aren't reading fashion blogs or style magazines.
What do you think are some of the biggest frustrations guys face when they are shopping, and how have you tried to rectify those?

SK: Whether you're shopping online, going to the mall, or at a department store, there is a good chance you are sifting and sorting through hundreds of irrelevant styles, colors, and patterns before you actually find what you want.

ES: We don't focus much on fashion or the Pantone color of the month, and trend forecasting isn't really our thing. We take the staples -- your oxford, chino, jean and tee -- and we strip it. No unnecessary branding, no filler. Then we rebuild it with incredible fabrics in cuts and colors guys look great in. The classics made better than the classics, that's what we do.

SK: We want to completely reduce the overwhelming shopping experience. There's so much detritus, so much junk out there -- culling the line was essential. We really try to stick to what we're good at, and what our guy needs. It harkens back to that subtractive approach. Our stuff is so pared down and smart, you'd be hard pressed to put together an outfit that looked bad. Seriously.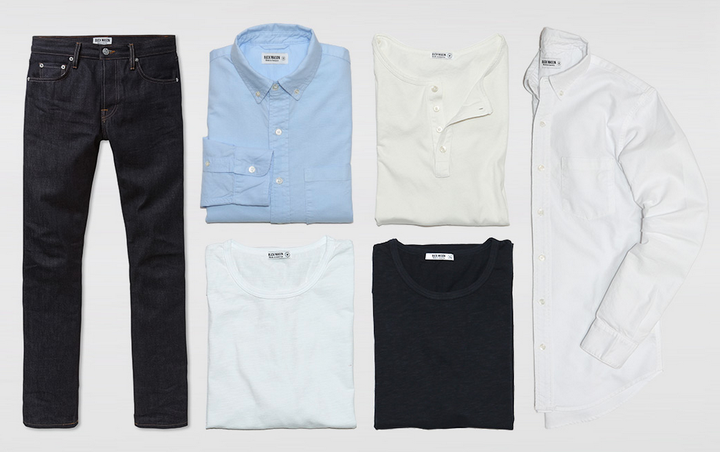 Related