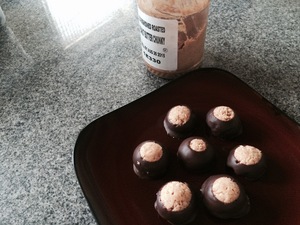 When the Michigan Wolverines play against the Buckeyes of Ohio State in Columbus, Ohio, on November 26, Buckeye supporters will not only be cheering. Buckeye candies will be devoured by Ohio State fans everywhere.
If there were an official Ohio state candy it would probably be the Buckeye, the chocolate enrobed peanut butter ball that resembles the nut of the ubiquitous mid-western buckeye tree. Columbus company Anthony Thomas produces 100,000 pounds of buckeyes each year. Coco Beans Candy boasts the world's largest Buckeye, weighing 271 pounds in Fremont, Ohio.
Gail Tabor claims to have created the first Buckeye Balls according to an article she wrote for the Arizona Republic in 1983. Years prior to the article, during Christmas season, she was trying out a candy recipe. Thinking it did not look right, she showed it to her football crazy husband and then realized "Hey, it looks like a Buckeye."
Tabor concocted lots of them for friends and family and they were wildly popular. People repeatedly asked for the recipe. She resisted. Every year for 17 years she made the Buckeye Balls for the Ohio State-Michigan game. Finally Tabor gave in and gave the recipe to a woman who was moving to Oklahoma, figuring it would stay secret. Only later did Tabor find out later that she had been betrayed when the recipe was published in the Ohio State Alumni Magazine as having been created by that "friend."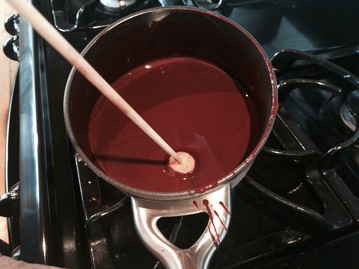 Then again, why wait for an annual football game to enjoy Buckeye candies. Enjoy this contemporary recipe by Deb Perelman all year long, from Smitten Kitchen.
Prinz lectures about chocolate and religions around the world. Her book, On the Chocolate Trail, is used in adult study, classroom settings, book clubs and chocolate tastings. She is developing a new project about women and chocolate which includes Tabor's innovation of the Buckeye candy.
Related