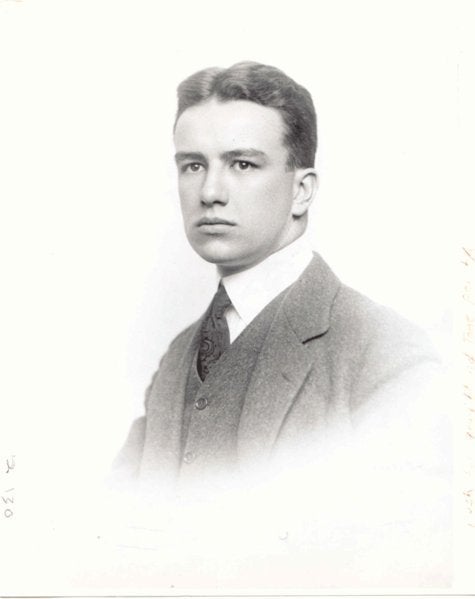 Today is the birthday of geodesic dome designer, Buckminster Fuller. This Thursday, July 12th marks the 107th anniversary of the famed architect and author.
Fuller was in 1895 in Milton, Massachusetts. As a child, he did not excel in math or geometry, areas that would be integral to his designs years later, but he did enjoy working with found materials and constructing homemade tools. He went on to attend Harvard for a time and served in the navy, intermittenly working in a textile mill and in the meatpacking industry, and even briefly as an editor of a publication. During the early 1920s, he co-founded the Stockade Building System that produced light-weight, weatherproof and fireproof housing, but after the company fell and his daughter died prematurely, Fuller fell into a deep depression.
It wasn't until the late 1920s that Fuller embarked upon the type of research and design-interests that prompted his famous geodesic domes. After accepting an interior decorating job at a cafe that paid in meals, Fuller met Isamu Noguchi, the Japanese American artist and architect, and the two began collaborating on several projects, including the design for the Dymaxion car. It was this idea that kickstarted his obsession with material efficiency and principles of energy that would guide his future work.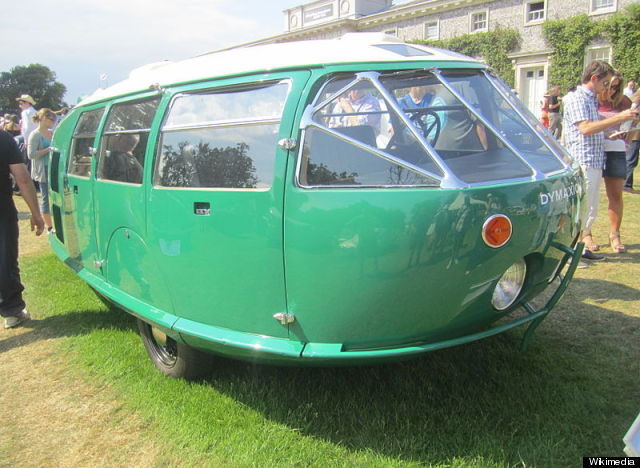 1933 Dymaxion
Fuller produced his most famous creation, the geodesic dome, while teaching at Black Mountain College in North Carolina. The dome had originally been created 30 years before by Dr. Walther Bauersfeld, but Fuller obtained the United States patents and is largely responsible for popularizing the structure. The spherical designs that could sustain their own weight with no practical limits were soon noticed by the US government, who employed Fuller's firm Geodesics, Inc. to make small domes for the army. For nearly 50 years, Fuller developed many designs and inventions that focused on inexpensive housing and transportation reflecting his personal dedication to environmental issues. He also recorded his thoughts in a daily diary (later called the Dymaxion Chronofile), and in twenty-eight other publications.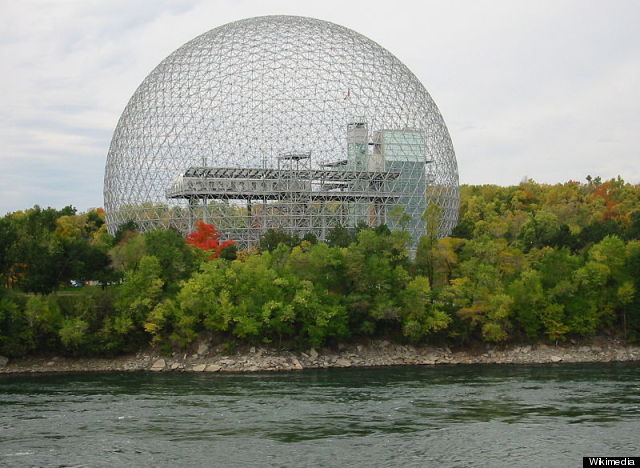 The Montreal Biosphère by Buckminster Fuller, 1967
The great artist died in 1983 just shy of his 88th birthday. But the man who certainly has one of the most amazing first names in the business is remembered around the globe for his spherical creations and progressive attitude. So in honor of Buckminster Fuller's brithday, check out this slideshow of more geodesic domes around the world!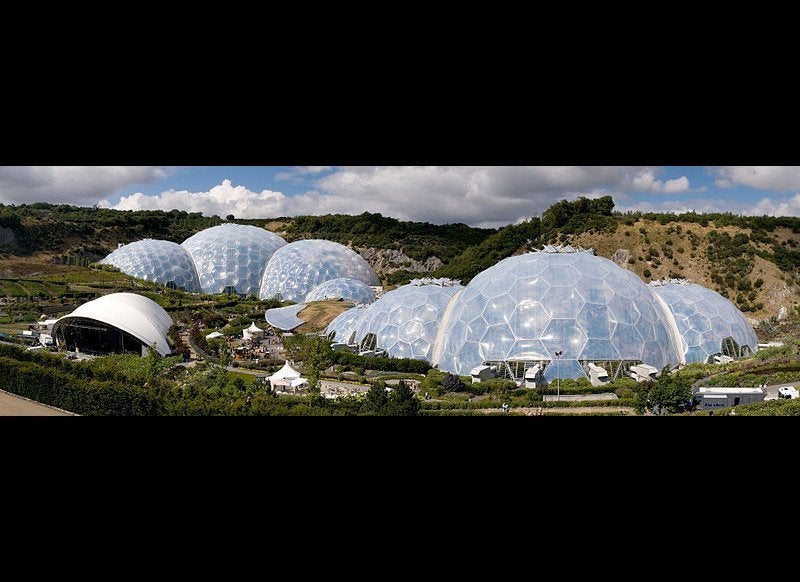 Buckminster Fuller
Related
Popular in the Community