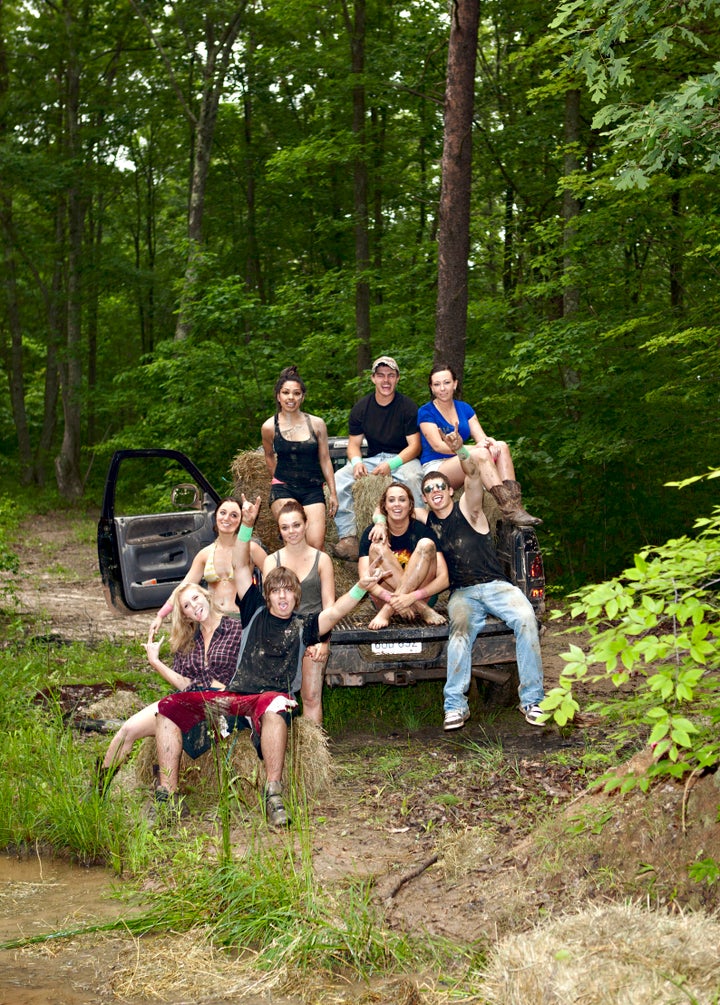 As MTV closes the door on one rowdy bunch of friends who make questionable life choices, they welcome another group into our homes. Premiering January 3 at 10 p.m. EST, "Buckwild" follows a group of nine rebellious twenty-somethings living in West Virginia. After its hourlong season premiere, the half-hour, 12-episode series will air two back-to-back new episodes each week from 10 p.m. EST.
Check out a trailer for the new series:
MTV has released a description of the nine stars of "Buckwild," so you can familiarize yourself with the crew before the season premiere. Will they prove as ... memorable as the "Jersey Shore" gang? Only time will tell.
Shain: Everyone in Sissonville, W. Va. knows Shain. Sociable and loyal, he was the high school Prom King, but missed the dance because he had to work. He's done every job from coal mining to being a garbage man but as long as he is using his hands, he's happy. He loves mudding, hunting and four-wheeling but most of all he loves his parents, who live three doors down.
Shae: Around town, Shae is known as the Southern belle. She's been chased after by every eligible bachelor in Sissonville but somehow always ends up with the bad boy. Currently a nursing student, this college girl is also a country girl through and through. In fact, her first kiss was on the back of a four-wheeler.
Anna: Even though she comes from the ritzier part of town, Anna would rather spend her time getting dirty with the crew down in the creeks and hollers. She's a true wild child at heart who finds herself at a crossroads in life trying to decide between work and school. One thing is for certain: Anna isn't afraid to stand up for herself.
Joey: Shain and Joey have been best friends since they could walk. Once they learned how to ride a bike, it's been bumps, bruises and hospital visits for these adrenaline junkies. With his Justin Bieber haircut and laid-back country attitude, Joey thinks he's the biggest ladies man in town.
Ashley: Wild and carefree, Ashley is known for being one of the guys. She'd rather get down and dirty in the mud than deal with local drama – although she doesn't mind starting it. She's the bravest and most honest of her friends, but always the one to stir the pot.
Cara: Originally hailing from Morgantown, the biggest college town in West Virginia, Cara had seen her fair share of the club and bar scene. But when the drama of having an ex in the same town became too much, she decided to escape back to her Sissonville friends to get her mind straight.
Tyler: Known for his innocent good looks, Tyler has a reputation for leaving a trail of broke hearts all over town. He recently finished up another semester in college but the flexible schedule of working at his dad's company sometimes seems more enticing. Recently Shain and Joey have taken Tyler under their wing on a mission to make him less of a pretty boy and more of a country man.
Katie: A well-rounded college girl, Katie loves to spend her free time away from school, back with her friends in Sissonville. She is afraid of anything potentially dangerous, which means the gang loves to push her to her limit whenever they can.
Salwa: A recent college graduate, Salwa lives at home with her strict parents. Whenever she's able to slip away, she's the first one at the party. The oldest of the group, Salwa is always down for a good time and everyone loves her "tell it like it is" attitude.
"Buckwild" premieres Thursday, January 3 at 10 p.m. EST on MTV. Will you watch?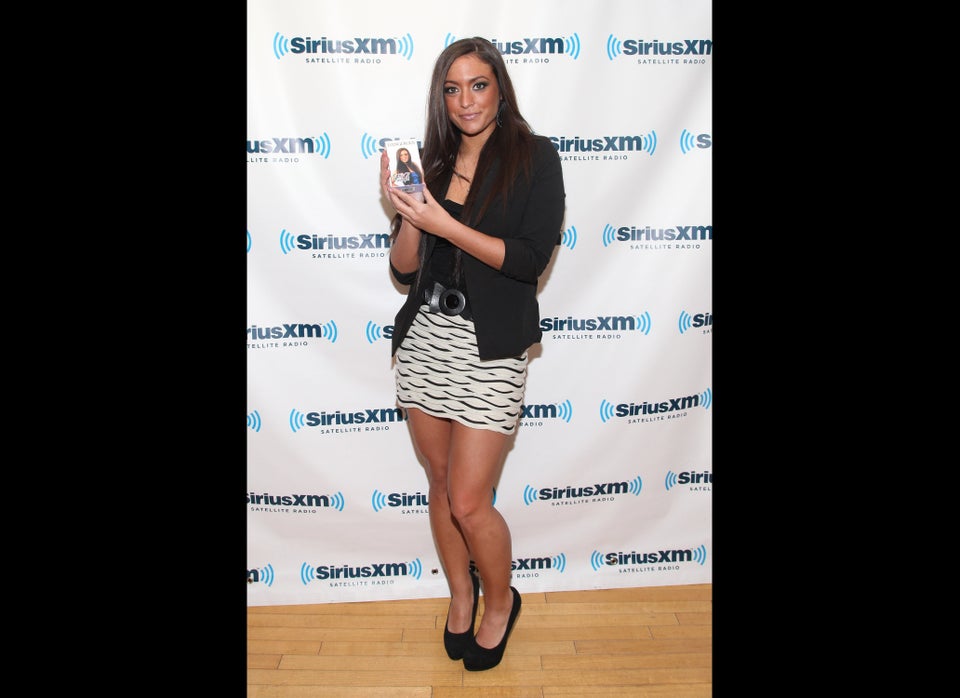 'Jersey Shore' Cast