You know, there's only so many times you can say the same thing without feeling like a broken record.
Case in point: this Buc season. Any of this sound familiar?
These young Bucs sure have made a lot of progress since last season!
Who'd have thought the Bucs would have 7 wins with a quarter of football left to go?
The Bucs play well against the bad teams, but until they beat a team with a winning record, they just cannot be considered a contender this year.
So I figured I'd try a little something new this week, just for kicks. Here are some highlights (and lowlights) from the Bucs' 17-10 loss to the Ravens, in pictorial form: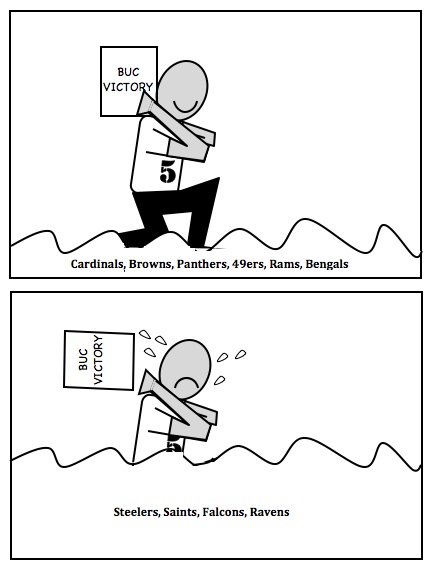 Josh Freeman struggled against the Ravens. He completed 17 of 37 passes for 162 yards but had accuracy issues throughout the game. Freeman has become known for pulling out the heroic wins, but he has yet to do so against a strong opponent. (But, heck, I'll take a season with a handful of heroic wins at the expense of weaker teams over a season with 13 losses any day.)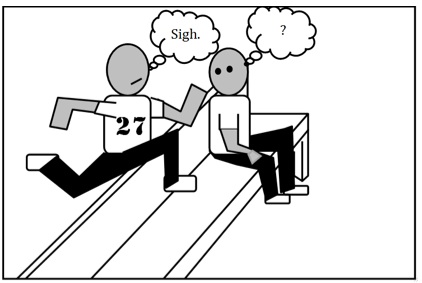 Rookie RB LaGarrette "Hollywood" Blount didn't have the chance to hurdle any Ravens. Blount had only 13 carries in the game, despite the fact that Freeman was having an off day. Because Blount was averaging 4.2 yards per carry, and in the wake of an extremely successful ground attack in San Francisco, offensive coordinator Greg Olsen's decision to keep passing deep made little sense.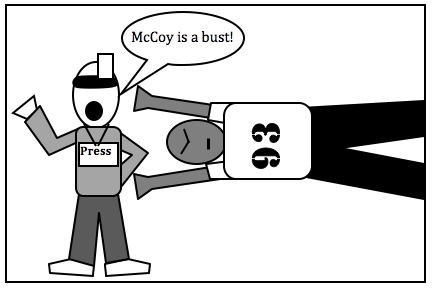 Rookie Gerald McCoy registered 2 sacks against Joe Flacco. He earned his first career sack in Week 11.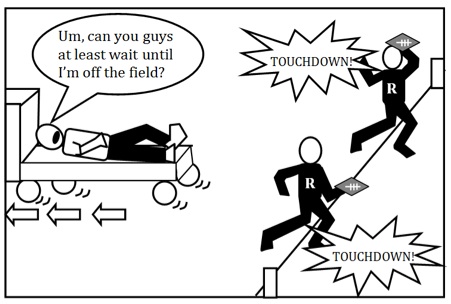 Rookie Safety Cody Grimm was injured about halfway through the second quarter, and if there was any doubt as to his value before the injury, that disappeared as the Ravens scored a passing touchdown on each of their next two possessions before the end of the half. However, the Bucs held the Ravens scoreless in the second half. Grimm was later placed on IR with a broken foot.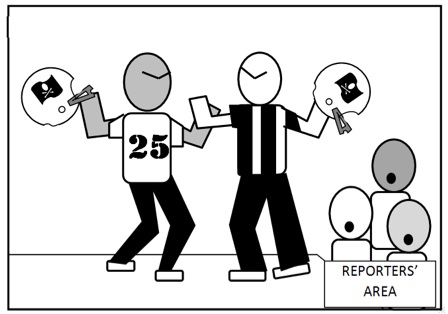 After the game, cornerback Aqib Talib allegedly confronted a ref about a questionable pass interference call against Buc Myron Lewis that put the Ravens in position to score the winning touchdown. According to the Tampa reporters who saw the confrontation, Talib reportedly used some off-color language to describe the call, to which the ref then allegedly responded, "You play like a #$&@." At which point, Talib had to be physically restrained by his teammates. Um... fines all-around, please? And perhaps some more anger-management for Talib?
Calling all HuffPost superfans!
Sign up for membership to become a founding member and help shape HuffPost's next chapter